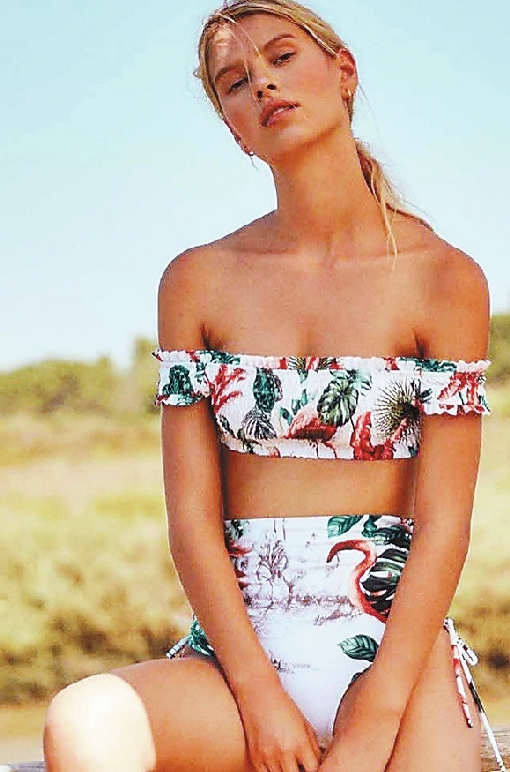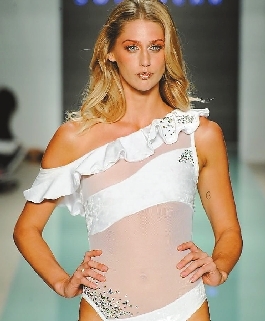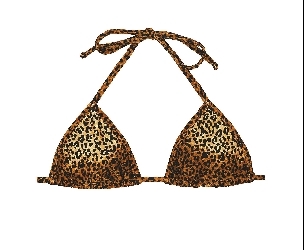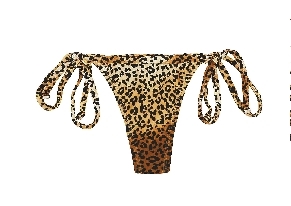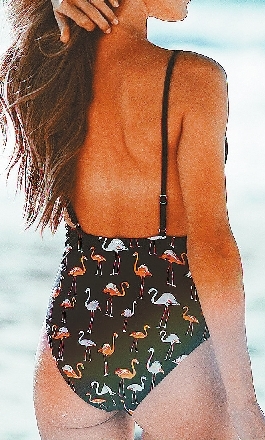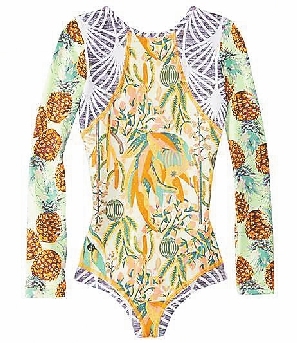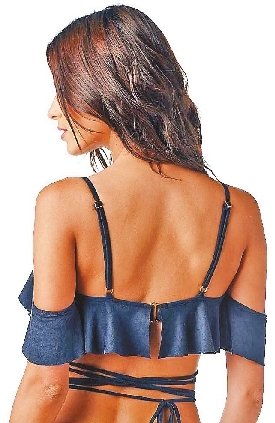 WHICH of the summer 2019 swimwear trends is on your "to get" list? There are so many innovations that have reinvigorated the swimwear options that it can be hard to choose.
If you haven't made up your mind as to which piece to bring with you on that long-dreamt vacation, these trends definitely deserve ample photo ops and long walks on the beach.
The reinvented one-piece
The one-piece is still fully in swing and reinvented to include other trends like sleeves, cutouts and incredible prints. Midriff cutouts, ladder-style cutouts, oddly yet cleverly placed cutouts and open backs gave the tried and true one-piece a new edge. The options are inventive and enticing in an array of prints, patterns and colors.
Deep V-necks and more flattering bold styling are an incredible adjustment to the previous one-piece styles. Another new dimension is the different textures, like Luli Fama's white ruched lace-up one-piece.
Retro
The resurgence of the '80s and '90s fashion continues with ultra-bright neoprene; flashback high-cut swim bottoms and high-waisted bottoms have showed up on the runways.
High-waisted bottoms are surely going to be popular, as they are nearly universally flattering on any figure and height.
High-cut swimsuits are also meant to be flattering, but this style requires you to make a brave personal choice. If you want to show the maximum amount of leg possible, then the high-cut bikini bottom is for you.
Brands like Cirone Swim and Tammy Rivera sent their models down the runway modeling every bit of hip bone they could. Also known amusingly as pelvic cleavage, this trend was seen on nearly every runway, with Kaohs and Monica Hansen swimwear all making notably high-cut contributions in a variety of materials, colors and styles.
Ties and knots
String ties on the sides of bikini bottoms and in unexpected places in interesting one-piece swimsuits are expected to make a significant splash during the summer. Sinesia Karol has a top that tied in the front in three different sections. Bikini tops that function as wrap-around shirts have ties long enough to wind down the mid-section for a fun look.
At the front, at the shoulders, at the hip, on the side — knotted bikinis are one of the top trends for 2019 and for good reason. Knotted bikinis are often adjustable to help you find the most flattering fit.
Pastel colors
Soft, light colors are atypical from the popular bright colors seen in summer but they are hot nonetheless. If you ever wanted to enjoy being at the beach or poolside in a lilac or baby blue swimsuit, they are here to deliver.
This isn't surprising as one of the most visibly represented spring 2019 Pantone colors is a pale pink.
Ruffled
The ruffles range from tiered ruffles on high-waisted bottoms to light, short and flirty ruffles that accentuate the bikini tops. Though considered a soft look, it has showed up in bold colors as well as the popular pastels.
Even tiny waist-grazing ruffles and shape-accentuating ruffles in odd places show up here and there, and people will totally love them. Luli Fama utilizes large and small ruffles on bathing suits on sleeves and as accentuating features throughout its collection.
Trending prints: stripes, paisley, polka dots and animal prints
Swimsuit trends will always include at least one print, but for this summer, we have no less than four. Stripes in various orientations are featured in Heidi Klum and Luli Fama, the latter also showing polka dots, stripes and paisley among others. Each of the designs is intricate and refreshing.
Fans of animal prints will be thrilled to find this trend has spread to swimwear. From leopard prints to flamingo and zebra motifs, animal patterns come in any shape or form for summer.
Zebra is the motif used for the Kaohs swimsuits, while Monica Hansen, Monday Swimwear and Mikoh all capitalize on the leopard patterns.
Sleeves!
This is by far the most exciting trend for a lot of people. It's perfect for those who don't care to get tanned but prefer to cover up a bit more and protect their skin from the harsh rays of the sun. The look of the long sleeves seems to be universally flattering, and the short sleeves have a sporty look to them. While there are a few rash-guard-style options that certainly look sporty, there are quite many others that are cool as well. Some feature scalloped necklines in pastel prints or midriff-baring, with arms sleekly covered.
(SD-Agencies)