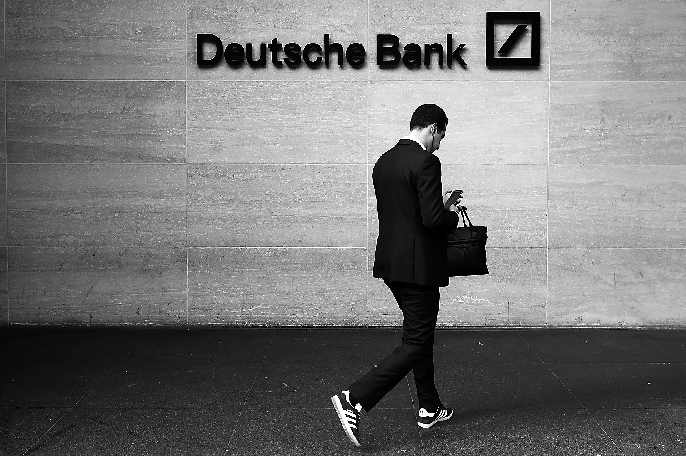 GERMANY'S struggling Deutsche Bank said Sunday it would cut 18,000 jobs by 2022, downsizing its volatile investment banking division in a restructuring aimed at restoring consistent profitability and better returns to shareholders.
The Frankfurt-headquartered bank said it would cut roughly a quarter of its total annual costs, from 22.8 billion euros (US$25.6 billion) last year to 17 billion euros, through steps such as dropping the investment bank's stock-trading business.
It also plans to slim the division focused on fixed-income investments.
The aim is to focus on areas where the bank is among market leaders, and on businesses with steadier earnings such as serving corporate customers.
For years, Deutsche Bank has wrestled with regulatory penalties and fines, high costs, weak profits and a low share price. The bank went three straight years without turning an annual profit before recording positive earnings of 341 million euros for 2018.
CEO Christian Sewing took over last year and promised faster restructuring after predecessor John Cryan was perceived to have moved too slowly.
Deutsche Bank shares rose 2.5 percent Friday to 7.18 euros as markets anticipated a restructuring announcement. That is far below levels from mid-2015, when the shares traded over 30 euros per share. Shareholders received a dividend of only 11 cents per share for 2017 and 2018.
The bank said one-time charges from the changes would mean a net loss of 2.8 billion euros in the second quarter. Excluding the charges, net profit would have been about 120 million euros. (SD-Agencies)