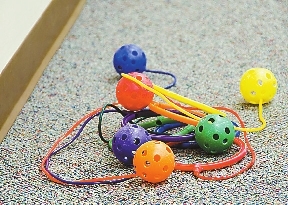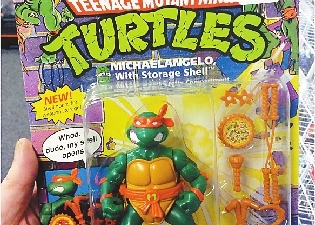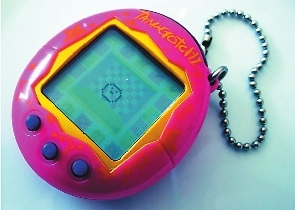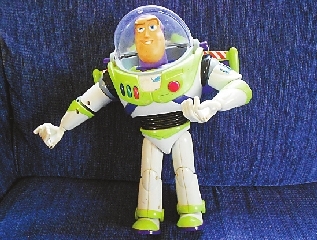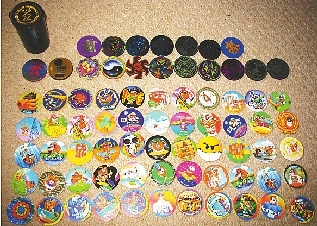 TOYS are more than just objects to keep kids occupied. Like music, movies and fashion, toys can steer pop culture and define entire decades. Like every generation, children of the '90s associate that time, in large part, with the toys they had. Some of the decade's most popular playthings were exclusive to the era. Others were reincarnations of things that had been around for decades before taking off in the '90s. In other cases, toys from the era made such an impact that kids are still playing with some version of them today.
In terms of technology, the 1990s was one of the most transformative decades in human history — it was the bridge between the analog and digital eras. At the beginning of the '90s, people stopped at payphones to check in with loved ones during long car rides, which they survived with cassette tapes and FM radios. By the end of the decade, those same people were sending text messages, downloading songs onto MP3 players, and using high-speed modems to perform Google searches online. Toys were not immune to the sea change.
Some toys, like Tamagotchi and Pogs, came and went, while others, like Teenage Mutant Ninja Turtles, are still staples in bedrooms and backyards today.
Here's a look at some toys that defined the '90s.
Skip-It
Sort of a lazy person's jump rope, Skip-It — which debuted in the late '80s but rose to stardom in the '90s in the United States — went around one ankle like a rubbery ball and chain. Any kids who had one used their leg to whip the ball around and skip over it with the other foot. The ball counted the repetitions so kids could keep score. Kids are still playing it in kindergartens in Shenzhen.
TMNT
In May 2012, a hand-drawn sketch of weapon-wielding, martial-artist turtles sold at auction for US$71,700 — it had been drawn in 1983 as the prototype for a new adult comic book series called "Teenage Mutant Ninja Turtles." The grown-up subject matter was later softened for children and turned into a cartoon that ran from 1988 to 1996, and during that time, Playmates produced 400 related action figures, playsets, and toy vehicles. The TMNT line sold US$1.1 billion in the first four years of the Turtlemania craze alone, making it the No.3 best-selling toy franchise in history at the time, behind only G.I. Joe and Star Wars.
Tamagotchi
Few decades were more transformative in terms of technology than the 1990s, and toy tech was no exception. The concept of the digital pet came out of Japan when Tamagotchi hit the market in 1996. Attached to a keychain, Tamagotchi was a piece of plastic with a digital interface that let the "pet's" owner care for it and even watch it hatch — it went on to sell more than 80 million units.
Game Boy
Gaming companies had launched primitive and clumsy portable consoles in the past, but it was the arrival of the Nintendo Game Boy that launched mobile gaming into the modern era. Reliable, simple, and bundled with Tetris, Game Boy was launched in 1989, but it was undoubtedly one of the hottest games of the '90s.
Buzz Lightyear
It never hurts sales when a new action figure is backed by a marketing machine that includes one of the most successful Disney movies of all time. Created in tribute to real-life space hero Buzz Aldrin, Buzz Lightyear hit the shelves in 1995, the same year "Toy Story" hit the theaters.
Pogs
The history of the '90s pogs craze dates back to the centuries-old Japanese game of "Menko," which Japanese immigrants brought with them to Hawaii in the early 20th century. The traditional game's small ceramic pieces were soon replaced with image-stamped milk bottle caps as the game evolved, became pogs, and caught on in Hawaii. In 1991, a teacher made pogs famous after teaching the game to schoolchildren on the islands. By 1993, pogs had caught fire in the mainland, where it soon seemed that every image imaginable had been shrunken down and slapped on a pog.(SD-Agencies)