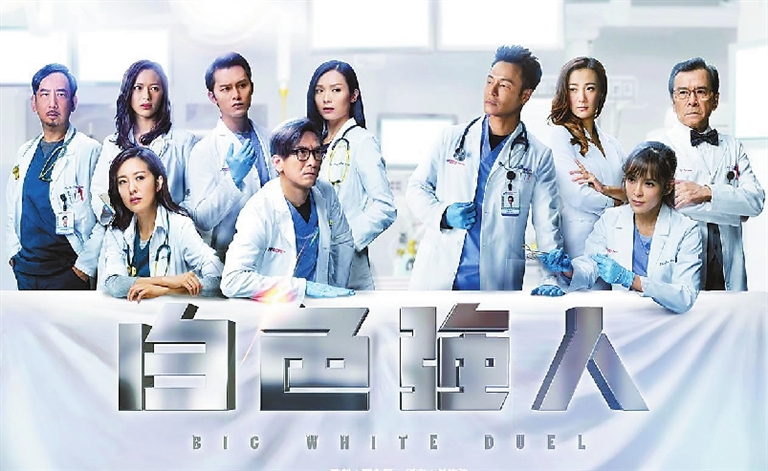 "BIG White Duel," a Hong Kong TVB Jade drama revolving around two medical professionals and their different approaches to treatment, has received acclaim from viewers for its realistic depictions of medical situations and social issues.
The 25-episode TV series, which will end this weekend, focuses on the politics behind the healthcare industry in Hong Kong. It centers on Dr. Yeung (Roger Kwok), the vice president of Ming Shing North Hospital. He proposes a plan to completely change the hospital's bureaucratic model, but is met with opposition from the talented head of the hospital's cardiology department, Dr. Tong (Kenneth Ma). Tong believes that Yeung's proposed changes could affect the poor's accessibility to healthcare. Both are approaching the subject with patients' best interests in mind. The drama explores the different viewpoints and perceptions on the "correct" path for medicine.
The drama is not based on a true story, but its plot is relevant to Hong Kong's current healthcare system. The producers hope the show will inspire viewers to open up more discussions on the medical industry and related topics.
"Big White Duel" currently has a score of 8.6 out of 10 on popular Chinese review site Douban, which is a little bit higher than TVB's another popular medical drama, "Healing Hands," which aired in 1998. "Healing Hands" could be considered the Hong Kong equivalent to the American television series "ER," although its storyline arguably mirrors another series, "Grey's Anatomy"; while "Big White Duel" could be considered inspired by the Japanese medical drama "The Great White Tower."(SD-Agencies)