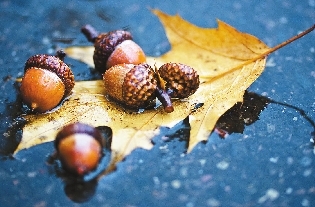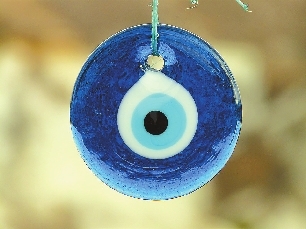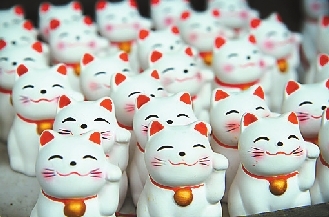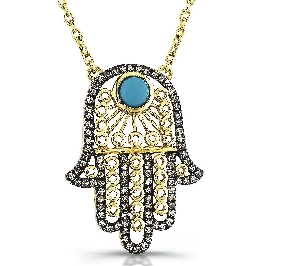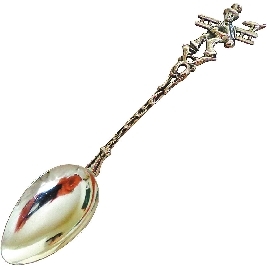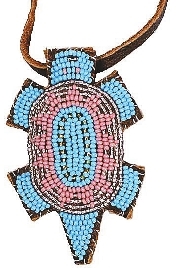 Bats in China
When you think of bats, Halloween, horror movies and spooky caves may be the first things that pop into your head. But in Chinese culture, these nocturnal winged creatures are far from scary; they're actually a symbol of happiness and good fortune. The Chinese characters for "bat" are homonyms for "fortune" or "blessings." A painting or tapestry with five red bats will give you an extra dose of good luck. Red signifies joy and the five bats represent the "Five Blessings" — health, longevity, love of virtue, prosperity and a peaceful death — which are paramount in Chinese culture.
Acorns in England
The English oak tree is the national tree of England and epitomizes strength and endurance. It's also abundant in English folklore and history, from Celtic religious leaders worshipping in oak groves to lovers reciting their wedding vows under its sturdy branches. The tree's admirable reputation may explain why the Brits called acorns "the fruit of the oak" and carried them in their pockets for good luck and health. In 1699, a devastating shipwreck on the Aldeburgh killed seven crew members and left 11 survivors; one of the survivors owed his stroke of good luck to the acorns in his pocket. Today, those shipwrecked acorns are preserved in varnish and displayed in a glass-fronted display box at the Aldeburgh Lifeboat Station in Suffolk, England, where the acorn legacy proudly lives on in the hearts of the crew and local community.
Nazars in Turkey
You've probably had someone give you the evil eye at some point in your life. In the Turkish culture, "nazar" is another word for "evil eye" and the only way to ward it off is by using "Nazar Boncugu," an eye-shaped glass bead amulet. The most powerful nazars were often blue because it emulated the sky where the Gods lived and protected them.Many Turkish people hang their nazars in their homes or in their cars to protect them from evil and misfortune. Other countries such as Armenia, Iran, Albania, and Afghanistan also have evil eye amulets to keep the bad spirits at bay.
Scarabs in Egypt
Most people would be grossed out to wear a beetle around their neck, but in ancient Egypt, it was a way of life and believed to harness good luck and keep the wearer out of harm's way. "Kheper" was the ancient Egyptian word for beetle and meant "to exist," so people wore scarab amulets to protect them in this world and the afterlife. Mummies were often buried with large carved scarabs, and sometimes a scarab amulet made out of a hard, green stone would replace the mummy's real heart to symbolize the "power of life."
Maneki Nekos in Japan
You know that smiling white porcelain cat that waves at you when you walk into a Japanese restaurant or shop? It's called a Maneki Neko and is often displayed in the hopes of bringing the business success and fortune. Historians are unsure how this legend emerged, but one story is about a poor restaurant or bar owner who takes in a homeless cat off the streets and cares for it. In return, the cat sits at the front of the store to attract patrons and brings prosperity to the owner in thanks for their generosity. Each of the colors on the porcelain cat represents a different fortune: white means prosperity, gold means wealth, and black wards off evil. The waving paw also determines fortune: the left brings in customers and the right paw brings wealth and good luck.
Hamsas in Israel
The hamsa is Israel's own version of warding off the evil eye from homes and public spaces. Both Muslims and Jewish people use the hand-shaped amulet with thumbs on both sides to protect themselves from misfortune. Hamsas are also adorned in the sacred color blue and symbols like the fish, eyes, or the Star of David. Prayers like the Birkat Habayit (Blessing for the Home) or the Tefilate HaDerech (Traveler's Prayer) are often inscribed on Jewish Hamsas.
Easter eggs in Ukraine
Ukrainian Easter eggs, better known as psyanky, are not your average hard-boiled eggs dipped in food coloring. Ukrainian egg artists use special dyes and melted beeswax to create beautifully crafted masterpieces with blues, reds, pinks, oranges and geometric patterns to signify things like fall's bounty, fertility, good luck and happiness. Some are even inscribed with Christian symbols like a cross or a fish and are placed in homes, barns, trees and given as gifts.
Chimney sweeps in Europe
Mary Poppins may have been onto something when she fell in love with the goofy, charming Bert. In places like England, Germany, and Hungary, chimney sweeps are actually a sign of good luck and often make an appearance at weddings. The old-fashioned tradition dates back to 1066 when a chimney sweep saved King William of Britain from a runaway carriage. From that day forward, the king declared all chimney sweeps lucky and invited the heroic chimney sweep to his daughter's wedding. Germans exchange small chimney sweep ornaments and figurines as a symbol of good luck in the New Year.
Beaded turtles in North America
An ancient, centuries-old tradition of placing a child's umbilical cord inside a beaded turtle-shaped amulet is still going strong in some Native American communities (particularly amongst the Lakota and Sioux). Because of a turtle's long life span, the beaded turtle case symbolizes longevity and protection and is worn as a necklace. (SD-Agencies)