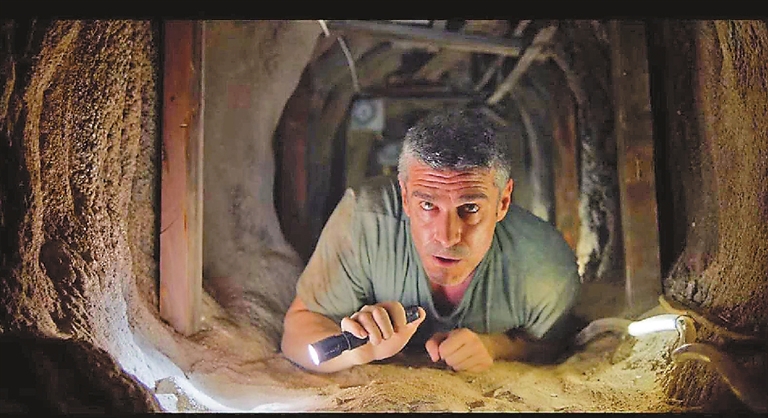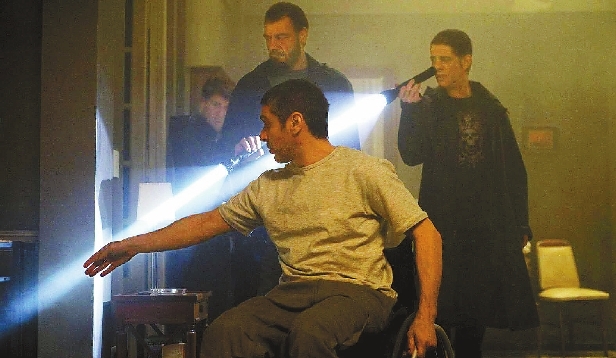 Starring: Leonardo Sbaraglia, Pablo Echarri, Clara Lago, Javier Godino, Federico Luppi, Uma Salduende Director: Rodrigo Grande
FEATURING a fine turn from a wheelchair-bound Leonardo Sbaraglia and a satisfyingly twisting tunnel of a story, "Al Final del Tunel" ("At the End of the Tunnel"), Argentinian Rodrigo Grande's follow-up to his award-winning "A Matter of Principle," is skillfully handled suspense fare. Despite a few zig-zags too many and a couple of stylistic false notes, the movie finally feels as sweaty, claustrophobic and nervous as the title implies, staying on just the right side of excess.
The kind of film that forces the viewer to suspend disbelief in exchange for a good dose of adrenaline, the movie's tight focus on crowd-pleasing strategies suggests that it could see the light beyond the Spanish-language territories which are its natural home.
Joaquin (Sbaraglia) lives alone, in a wheelchair and in grumpy melancholy, following the deaths of his wife and child. At around the same time as Joaquin is using his tech wizardry to figure out that a tunnel is being dug under his home with the aim of robbing the bank next door, stripper Berta (Clara Lago, from Spain's massive 2015 smash "Spanish Affair") turns up with her mute daughter and asks for a room upstairs, which Joaquin reluctantly agrees to. Not a second is wasted getting all this into place.
Via a mike and a camera, Joaquin is able to observe and listen to — in perhaps implausibly high quality — the robbery plans of a gang led by the sadistic psychopath Galetero (Pablo Echarri). For reasons that for too long are unclear, Joaquin decides that he wants part of the proceeds for himself. It's giving nothing away to reveal that Berta turns out to be Galetero's lover: In terms of revelations, that's just the start.
Implicitly, "Tunnel" is very much of its time in that it deals with surveillance as power: As long as he's behind a camera, Joaquin can have nothing to fear from Galetero. But such abstractions were presumably far from Grande's mind, and his main interest is in making the viewer sweat. That he does so, with great efficiency, is due not only to the multiple twists but to Sbaraglia's performance, which must count as one of the most physical performances from someone in a wheelchair since the last Paralympics — a startling full-body performance from half a body.
The script is pretty good about dealing with viewers' plausibility protests, but several remain. Galetero isn't stupid, and certainly not stupid enough not to check the walls for small holes with mini-cameras in them — and that's not the only occasion on which Galetero's suspicions would reasonably be aroused.
Argentinian vet Federico Luppi is always worth the price of a ticket (both he and Echarri featured in "Principle"), but here both actors and his part of the plotline feel tacked on, with the script not-too-successfully seeking to add one further twist at the end. Technically, it's all very strong, with the camera interestingly, if showily, tremendously busy in both the above- and below-ground sequences, whilst the contrast between light and shade is appropriately teased out at every turn.
The movie is now being screened in Shenzhen.
(SD-Agencies)