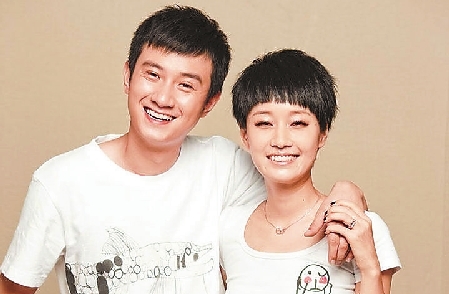 CHINESE celebrity couple Wen Zhang and Ma Yili announced their divorce yesterday on Sina Weibo, a Twitter-like social media platform.
"My love Yili, we've spent years together, and now we separate to allow each other more freedom. Life is long, and you are still my family," Wen posted on his Weibo account yesterday afternoon.
Ma quickly confirmed the divorce on Weibo. She wrote, "We were deeply in love; we've tried and fulfilled each other. There is regret in this relationship, but no one is to blame. Hopefully we can still find happiness after this."
Fans were surprised by the news, as Wen reportedly visited Ma on her set not long ago.
Wen, born in 1984, married Ma, who is eight years his senior, in 2008, when their daughter was born later that year.
The two met on the set of "Jin Yi Wei," a TV series about imperial secret police in the Ming Dynasty (1368-1644), back in 2005, and confirmed their relationship a year later, when they collaborated on the popular TV series "Struggle."
However, Wen was caught cheating on Ma in 2014, involved in a relationship with actress Yao Di.
Wen admitted to the affair and apologized. Ma chose to forgive.
Back then, Ma's Weibo post was liked more than 2 million times, which said, "Loving is easy. Marriage is not. Cherish while you have it."
(Li Dan)
(SD-Agencies)