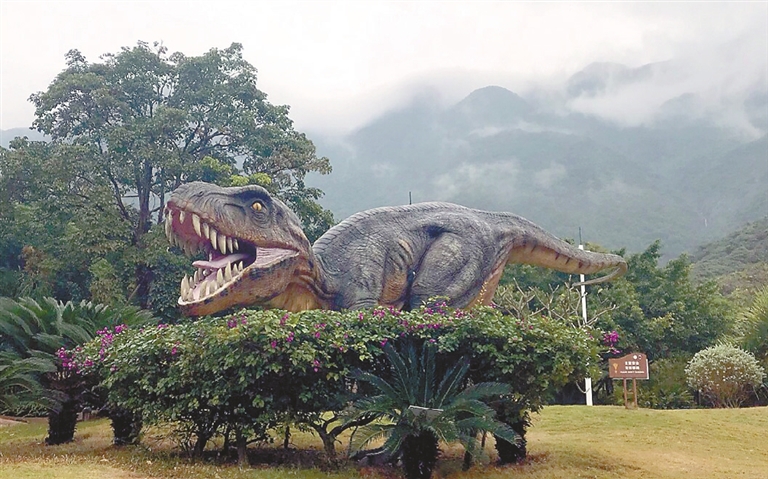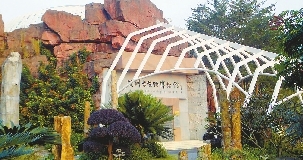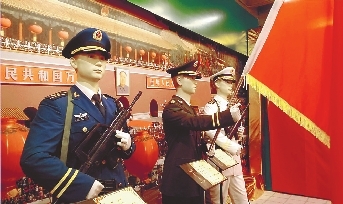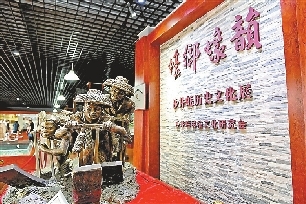 SOME say that compared with other first-tier cities in China such as Beijing, Shanghai and Guangzhou, Shenzhen lacks culture and history. Many envy those living in Beijing who can visit the Palace Museum or watch traditional Chinese opera on a regular basis. However, Shenzhen has its own history and charm. Those living in Shenzhen who love historical artifacts can check out these 10 recommended niche museums within the city limits.
China Military Uniforms
Museum
Many people have visited museums related to natural science, history, and other popular subjects, but have you ever thought of seeing a collection of military uniforms dating back to ancient times up till today?
The China Military Uniforms Museum, the first of its kind in the country, is located right here in Shenzhen. The museum divides its collection into six categories: ancient times, the Republic of China, modern times, armed police, police and international military.
The impressive collection of nearly 1,000 military uniforms is sure to renew your interest in this important slice of society. Apart from the artifacts, the museum holds military uniform display performances from time to time.
Add: 1/F, Zone A, Bennishi Industry Park, Dalang Fashion Town, Longhua District 龙华区大浪时尚城奔霓诗工业园A区一楼
Tel: 2704-7745
Dapeng Peninsula National Geological Park Museum
Dapeng Peninsula National Geological Park Museum is a core part of Dapeng Peninsula National Geological Park in Shenzhen. Occupying an area of 5,410 square meters, the museum enjoys beautiful scenery and is equipped with special exhibition halls. The six exhibition halls are the Preface Hall, Earth Quest Exhibition Hall, Dapeng Peninsula Exhibition Hall, Mineral Exhibition Hall, City and Geological Environment Exhibition Hall, and Temporary Exhibition Hall. There are also a 3-D science cinema, multi-purpose lecture halls and outdoor dinosaur exhibitions.
Hours: 9:30 a.m.-4:30 p.m. (No entrance after 4 p.m.), Tuesday to Sunday
Add: Qiongqiu Travel and Tourism Area, Dapeng Peninsula National Geological Park, Dapeng New Area 大鹏新区大鹏半岛国家地质公园穹丘行旅景区
Shajing Oyster Culture
Museum
It's commonly said that once you come to Shenzhen, you must try the Shajing oysters. But as an oyster lover, do you know the beloved entrée's history? The Shajing Oyster Culture Museum was built in the style of the traditional folk house typical of a historical oyster town. The building of the museum itself is a highlight.
The exhibition area not only showcases the development of the Shajing oyster as a popular dish, but also exhibits a variety of oyster specimens. More than 100 items are on display at the museum, a tribute to the centuries-old history of Shajing oyster breeding.
In the areas surrounding of the museum you will find some oyster-processing factories and restaurants. If you are lucky, you may have the chance to witness first-hand the oyster-drying process.
Add: Near to 342 Shajing Boulevard, Bao'an District 宝安区沙井大街342号附近
Metro: Line 11, Shajing Station (沙井站), Exit C and then take a taxi
Shenzhen Paleontology
Museum
The gorgeous Shenzhen Fairy Lake Botanical Garden, which is a natural jewel in Shenzhen, is not only home to the esteemed Hongfa Temple but also the Shenzhen Paleontological Museum, which is constructed to resemble a large rock formation.
Occupying over 2,000 square meters in area, it exhibits over 200 paleontological fossil specimens dating back to different time periods. Here you can also learn about biogenesis, evolution and how paleobotany fossils came into form.
Tickets: 15 yuan
Add: Inside Shenzhen Fairy Lake Botanical Garden, 160 Xianhu Road, Liantang, Luohu District 罗湖区莲塘仙湖路160号仙湖植物园内
Hours: 9 a.m.-5 p.m., closed on Mondays
China Tea Museum
The China Tea Museum is the only one in Shenzhen spotlighting tea. It houses a vast collection of paintings and calligraphy works depicting notable figures in history and culture related to the theme of tea and tea history, tea culture relics, and more, with over 100 artifacts in each category.
The museum consists of seven functional halls including a tea history hall, tea culture hall, tea ware hall, and tea books and paintings hall, telling the story of Chinese tea culture in a comprehensive and vivid way.
Hours: 9 a.m.-6 p.m.
Add: 6/F, China Tea House, 82 Jingtian Road North, Futian District 福田区景田北路82号中国茶宫6层
Metro: Line 2 or 9 to Jingtian Station (景田
站), Exit E
(Chen Xiaochun)