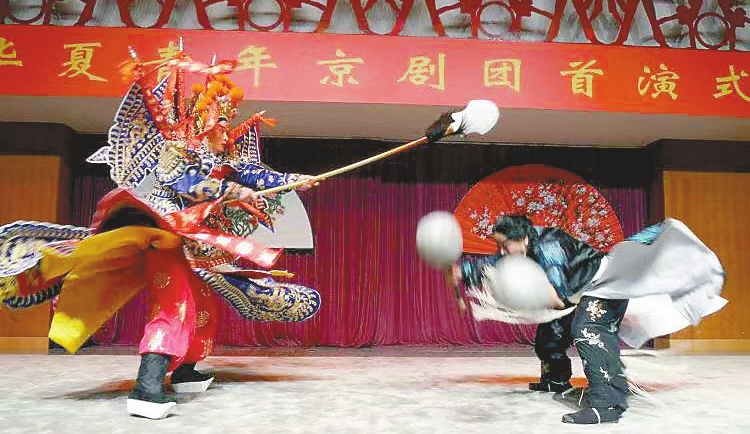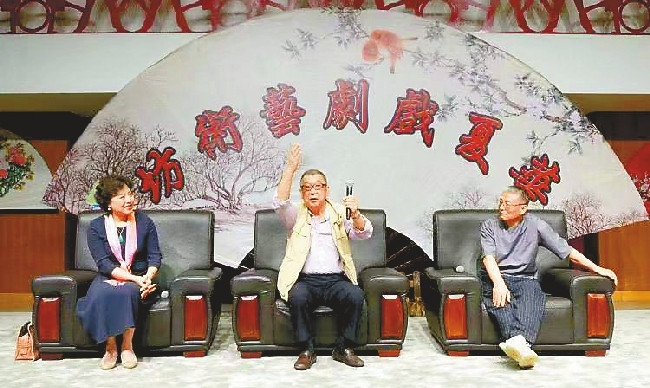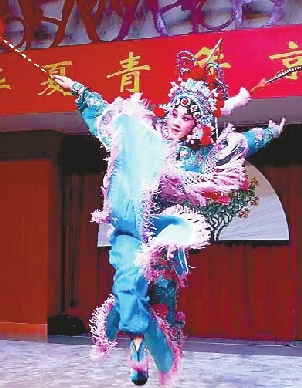 TWO Beijing opera appreciation sessions were staged in the theater of Shenzhen Huaxia Art Center on Aug. 3, adding glamour to a most time-honored, quintessential Chinese art form.
The first session, Huaxia Drama Workshop, invited famous artists and professionals such as Guo Baochang, Li Peihong and Hou Yong to watch the opera film "Dream of a Lady's Chamber" together with opera fans.
The opera masters and film professionals spoke glowingly of the novel intention of the movie's creation and its perfect combination of opera sets, lighting techniques, and film-shooting technology.
The film, "Dream of a Lady's Chamber," written and directed by renowned director Guo Baochang, was produced in 2005.
Boasted as a stark departure from traditional opera films, it combines the art forms of Chinese opera and modern film, adopts avant-garde forms of expression in film and advanced multimedia technology, and integrates various means of artistic presentation in Beijing opera.
The film starred Liu Ziwei as the male character, and Li Peihong, a famous Cheng School artist as the female protagonist. Hou Yong, who directed "Jasmine Women," was the photographer of this film.
Guo revealed that "Dream of a Lady's Chamber" was manually filmed from the beginning to the end, and high technologies were not used even in the overlapping of pictures. "We don't just take out a machine and shoot. Hou has made great efforts not only in film aesthetics, but also opera aesthetics."
Guo said there is only one way to revive operas: modernization. "The film 'Dream of a Lady's Chamber' is a typical example of modernization. We use modern language and the language of movies to bring out what we can share with young people in aesthetic appreciation."
"I want to do innovative work in this area. We haven't made changes to six arias in the film at all. We have retained the old version of Cheng Yanqiu, but we also have a large number of new sections," Guo said.
The second appreciation session was embodied in a performance premiered by Huaxia Youth Beijing Opera Troupe, the first professional youth Beijing opera troupe in Shenzhen. The average age of the members of the troupe is just 26 years old.
Young actors from the National Academy of Chinese Theater Arts and Shanghai Theater Academy presented a repertoire of Beijing opera classics to the audience, showcasing their solid skills and the charm of the quintessence of Chinese culture.
The troupe was founded by the Shenzhen Huaxia Art Center, first-class national actor Zhu Jinling, famous Beijing opera artist Liu Zhuoyu, and a group of aspiring graduates from professional opera academies, with the aim of rejuvenating Beijing opera and attracting a younger audience.
(Zhang Yu)