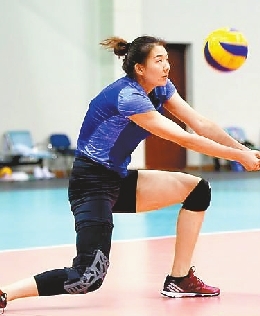 CHINA Anti-Doping Agency (CHINADA) on Tuesday announced three positive cases including an ice hockey player and a volleyball player.
Ice hockey player Li Jiaxin was banned for one year as she returned a positive result for hydrochlorothiazide, while volleyball player Yang Fangxu was banned for four years after she was tested positive for erythropoietin or EPO in an out-of-competition test conducted by CHINADA on Aug. 11, 2018.
Yang was a key member of China's national volleyball team when China won the Olympic gold in Rio, Brazil, in 2016.
CHINADA also announced that a student tested positive for synthetic steroid Stanozolol in a college entrance test for sport talent.(SD-Xinhua)