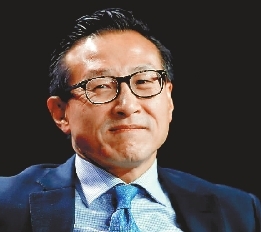 AS the Brooklyn Nets launch a new era of basketball with Kevin Durant and Kyrie Irving, it appears they'll be doing so under new ownership.
Billionaire Alibaba co-founder Joseph Tsai is finalizing a deal with controlling owner Mikhail Prokhorov to buy full ownership of the team, The New York Post reported Tuesday.
Tsai already owns 49 percent of the Nets. A deal announcing that he has purchased the remaining 51 percent stake is expected to be announced later this week, according to the report.
The expected full US$2.35 billion purchase price of the team would be the highest price ever paid for a sports franchise, according to the report.
Carolina Panthers owner David Tepper and Houston Rockets owner Tilman Fertitta each paid US$2.2 billion to buy their respective teams.
Tsai reached his deal to buy the minority stake in 2017 for US$1 billion that reportedly came with the option to buy the remaining stake for US$1.35 billion prior to the 2021-22 season.
Prokhorov bought an 80 percent share of the Nets in 2010 and immediately moved the team from New Jersey to Brooklyn. The Russian billionaire bought full ownership of the team in 2015.
If the deal goes through, the sale will mark the end of a transformative era of Nets basketball and the exit of a colorful owner who once promised to get married if the team failed to win a championship within five years.
Though the Nets moved to Brooklyn and switched to black uniforms under Prokhorov, he remains a bachelor, despite the team failing to win a title under his ownership.
Tsai, 55, remains the executive vice chairman of Alibaba. He has a law degree from Yale.
Bloomberg recently estimated his net worth at US$10.2 billion. (SD-Agencies)