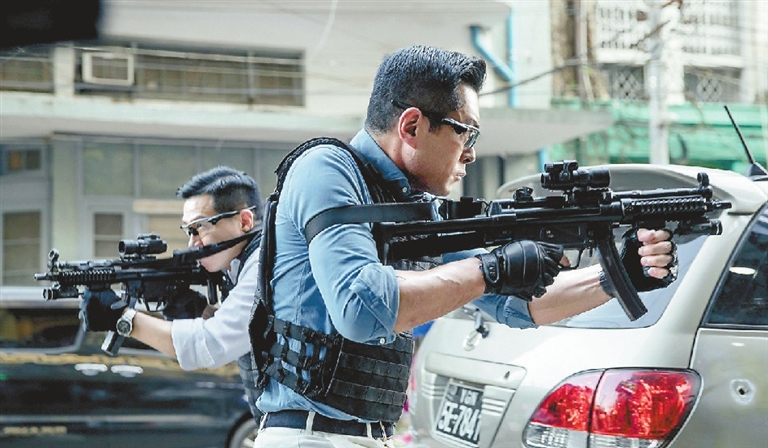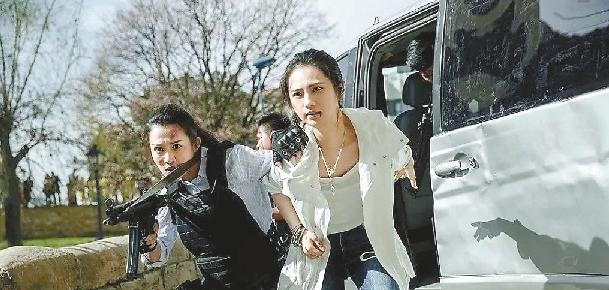 Starring: Louis Koo, Nick Cheung, Francis Ng, and Jiang Peiyao Director: Jazz Boon
TOUTED as Hong Kong's "Mission: Impossible" with Hollywood-grade action, "Line Walker 2" has been getting rave reviews and filling cinema halls in China. This reboot sequel reportedly already raked in 172 million yuan (US$26 million) on its opening day Aug. 7 in China, with many netizens heaping praise on the depth of brotherly love (between the characters portrayed by Nick Cheung and Louis Koo) as well as the daring action scenes.
The story revolves around the beloved Chinese concept of brotherhood between childhood friends who lose contact after one of them gets kidnapped by a crime syndicate and ends up being planted as a mole in the police force.
The first "Line Walker" (2016) movie was shot at a dangerous drug enclave in Brazil. So, to top that, this second movie took them to a bull-fighting festival in Spain. A major action sequence with gun battles and car explosions was also shot on a busy street in Myanmar.
The movie begins with a flashback to an orphanage, where two boys compete over who can solve a Rubik's cube faster. Later, as the boys play outside, terrorists kidnap one of them while the other manages to escape.
Decades later, in modern Hong Kong, a businessman rams into a group of pedestrians in the crowded Central District. As it turns out, he was being tracked by MIT graduate computer hacker Yiu Ho-yee (Jiang Peiyao), who suspected he had links to the terrorist kidnapping ring. Ching rescues her from an assassin, and brings her in for questioning. At the same time, the Hong Kong Police realizes that there is a mole in their midst, but no one is quite sure who it is.
While the film has a multi-threaded and winding start, things get more straightforward when the protagonist heads to Myanmar to recover a hard drive with files on the terrorist group. It's worth noting that "Line Walker 2" was actually shot on-location in Yangon, given Myanmar rarely gets much global cinematic exposure. Given that Burmese police are portrayed as elite, professional operators, it's unsurprising that the local government was eager to support the film.
Shootouts and explosions ensue, plunging the streets of Yangon into chaos as terrorists duke it out with Burmese police and our Hong Kong heroes. The action eventually heads back to Hong Kong, where the terrorists deploy smoke grenades and thermal imaging rifle scopes. The fight ultimately leads to Spain—with an action-packed chase through the running of the bulls.
Throughout all the shooting, Cheung, Ching and Yip try to figure out who among the trio is actually the terrorists' mole.
Scripted by "Line Walker" screenwriter Cat Kwan, the film mixes intrigue surrounding its protagonists' shifting identities and loyalties with a reprise of the "blood brothers" theme typical of Hong Kong cinema's "heroic bloodshed" genre. The result is engrossing.
The movie is now being screened in Shenzhen.
(SD-Agencies)