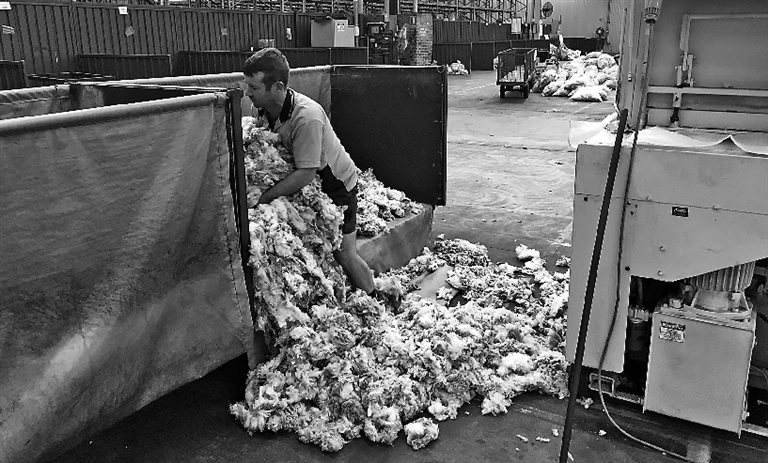 THE price of Australian wool favored by Chinese clothing makers has dropped as much as 20 percent in the last fortnight, sales reports show, with would-be bidders shunning auctions as the Sino-U.S trade tensions ramped up.
The plunge began immediately after an Aug. 1 announcement from Washington that fresh tariffs on Chinese imports would include clothes and shoes, sapping wool-demand from factories in China that churn out everything from street fashion to sports gear.
Bidding has been particularly weak in Western Australia's Fremantle auction, where more than half of fleeces are failing to find a buyer, the sales reports show. Prices have also been pressured in the country's two other big selling centers of Sydney and Melbourne.
Australia controls 90 percent of global fine-wool exports, where prices are driven by Chinese wool mills and Italian garment makers.
"Everything has fallen," said Andrew Blanch, managing director of Italian textile maker-owned New England Wool, which has an office at the Sydney auction site.
The price drops mark a seismic shift in the sector from 12 months ago, when wool traded above the key level of A$20 (US$14) per kg as demand boomed and supplies were constrained by Australia's long-running drought. (SD-Agencies)