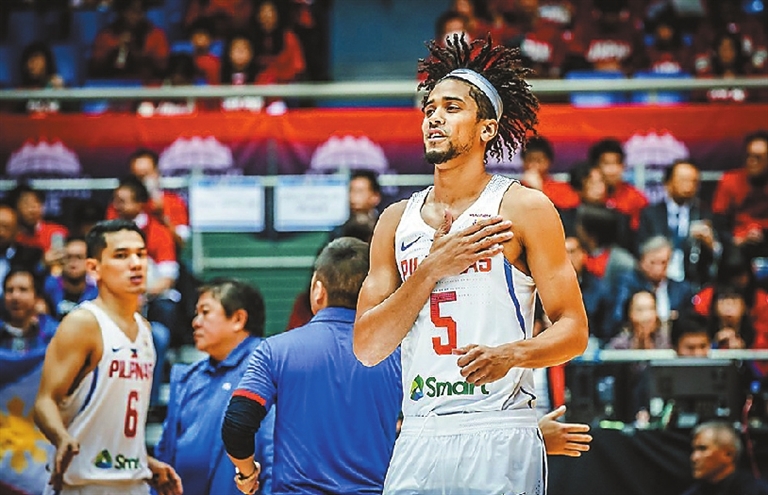 THE Philippines is making its second straight appearance at the FIBA Basketball World Cup, with veteran Gabe Norwood basking in the moment.
"What isn't there to like?" he said. "From a basketball standpoint, which is being on the court out there with the best the country has to offer, it's humbling. It's always a great experience to play against the best in the world."
Norwood played in his first World Cup in Spain five years ago, averaging 5.2 points and 3.0 rebounds while also putting up a couple of highlights. Not surprisingly, he's excited to return to the biggest stage of international hoops.
"It's just awesome to know that you're world-class," he shared. "You always want to be the best in your sport, the best in any activity that you do. To be one of the few teams that make it to this point in international competition, it's pretty awesome. It should be fun for everybody, myself included."
Norwood has come a long way in his career, first breaking into mainstream basketball consciousness as part of the Cinderella George Mason University team that made it to the Final Four of the 2006 NCAA Tournament. He first played for the Philippines in 2007, seeing action in the FIBA Asia Cup that year in Tokushima, Japan, before being drafted into the Philippine Basketball Association in 2008.
"I came out here when I was in college, actually, before I was with the national team or anything," he recalled. "I already understood the love of basketball here in the Philippines. I understood where my love for the game really came from. It hasn't changed. If anything, it's gotten stronger just by the way we've been able to play as Gilas Pilipinas."
At 34 years old, Norwood is the oldest player on head coach Yeng Guiao's pool for the World Cup, and though some may assume he's already over-the-hump, he begs to differ. For the 1.96m wingman, representing the Philippines is always memorable.
"Tired of it? No, not at all," he explained. "Physically tired? Maybe, but in terms of just the joy that it brings and the opportunity and how much fun and the smiles I put on my kids' faces now along with my wife, my family, it never gets old."
Looking ahead, Norwood knows that he and his team have their work cut out for them as they face Italy, Serbia and Angola in Group D. Compared to the previous World Cup in 2014, Norwood doesn't really care about which has the better odds for the national team. All he wants is for them to all fight for the flag.
"Hard to tell right now how different we will be from the last World Cup, since the final 12 hasn't been established," he said. "But the effort, energy, and focus is the same. Guys are competing and take a lot of pride in their opportunity to represent the flag. The goal is to continue to prove that we are world-class, and Lord willing, improve on our finish from the previous World Cup."(FIBA)