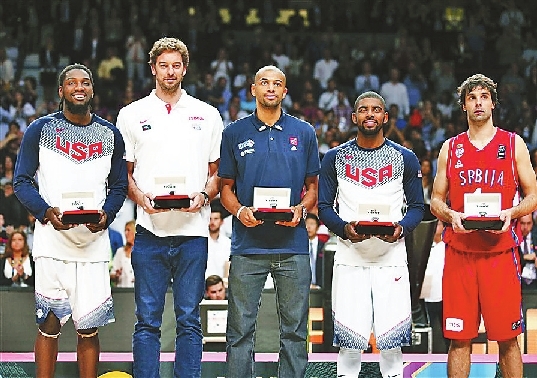 THERE is one way and one way only for France to replicate the success of the FIBA Basketball World Cup 2014, when Vincent Collet's men turned some heads by securing a top-three finish in Spain.
Nicolas Batum, France's leading light five years ago when Les Bleus stunned hosts Spain at the quarterfinals in Madrid before finishing third, says the team has to put the clamps on the high-powered offenses they are going to face in China or their stay in the Far East is going to be a short one.
"We have to get back to our main strength, one that we haven't done well in the last two competitions, which is our defense," he said. "It was our biggest strength in our best years, and when we won medals and a title [FIBA EuroBasket 2013], it was mainly because of our solid defense. Coach Vincent Collet speaks a lot about this, and he is right.
"We've been working a lot on this aspect of the game since the beginning of the training camp, and everyone is really into it. Something good is that now we have Rudy Gobert back with us. In 2014, we were able to be very solid defensively and that is the main reason why we went that far into the tournament."
(FIBA)