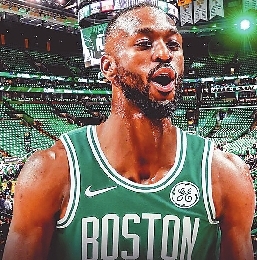 A LAST-MINUTE injury to Kyle Kuzma means that the Los Angeles Lakers' forward will not be on the final roster of the Team USA in China. Gregg Popovich announced his final 12 Saturday.
Kemba Walker and Donovan Mitchell will lead the charge for the defending champions, who are on a mission to become the first ever team to win three straight FIBA Basketball World Cup titles, after triumphant expeditions in Turkey in 2010 and Spain in 2014.
Mason Plumlee already knows the feeling of lifting the cup in an event like this. The Denver Nuggets big man was part of the 2014 USA team, which won the competition in Spain, while Harrison Barnes and Derrick White also have international experience, albeit on different levels.
Barnes won gold at the 2016 Summer Olympics, while White played in the FIBA Basketball World Cup 2019 Americas qualifiers, playing two games against Uruguay and Panama in the second round.
Head coach Gregg Popovich's coaching staff features Steve Kerr, Lloyd Pierce and Jay Wright, and they will observe the team's last days of preparation in Sydney, Australia, before flying to China.
The U.S. roster for the 2019 FIBA World Cup is shockingly thin on star power. Lots has been made about who isn't playing for Team USA during FIBA play.
The competition has rarely been stronger, as Australia, Serbia, and Spain can all put forward good teams that will challenge Team USA's international dominance. Australia has already done so after beating the United States 98-94 Saturday.
USA will be in Group E, battling Czech Republic, Turkey and Japan in the first round. The top two teams will advance to the second round, where they will carry over all of their results and cross paths with the two best teams from Group F featuring Greece, Brazil, Montenegro and New Zealand.
The defending champs are trying to protect their unbeaten run, which now stands at 19 straight wins in the FIBA Basketball World Cup dating back to 2006.(FIBA)