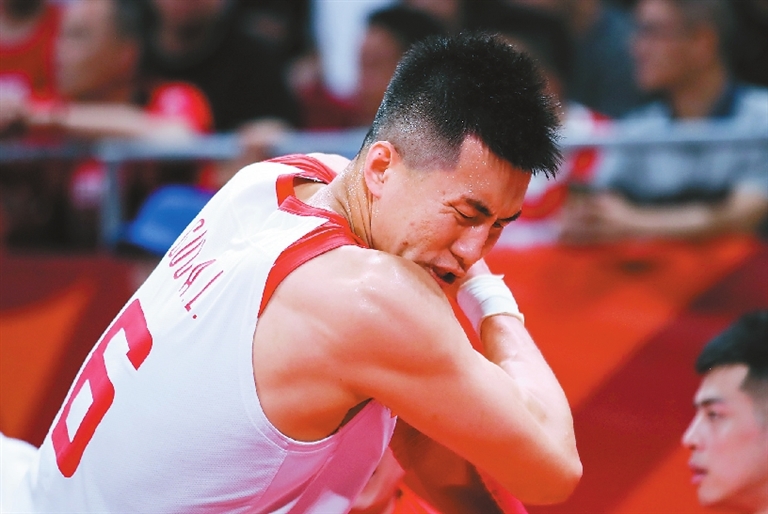 HOST China suffered from early foul trouble and made key-time errors, losing to Poland 79-76 after overtime in the FIBA Basketball World Cup in Beijing on Monday night.
Both Yi Jianlian and Guo Ailun picked up their third personal foul in the middle of the second quarter, and the host team struggled without their top two scorers.
China was leading by 12 points before Poland made full use of the moments, delivering a 16-2 run to close the first half 39-35, in which China made a total of 13 fouls against seven for Poland.
Point guard Guo fouled out in the middle of the third quarter, yet both Yi and Zhao Rui kept attacking from the paint to help China get 15 free throws in the period.
After Poland led by three points into the last quarter, China overtook the lead in the later half and still led by one point with six seconds remaining.
Poland then made a key steal when Zhou Qi tried to pass the ball to his teammates, and made one of two free throws to force the overtime at 72-all.
China scored the first point in overtime from the line, but Poland turned out to be the better team. China then made a 5-second violation with nine seconds left, and failed to take it to a double overtime.
Yi had a team-best 24 points for China. Wang Zhelin and Zhou Qi added 10 points each. Ponitka scored a game-high 25 points for Poland, and A.J. Slaughter added 22.
"I'm so proud of our players and they are the ones who will be remembered for doing something special in their national team careers," said Poland head coach Mike Tayler.
"After tonight, the world is going to know who Poland players are."
"It's a tough game and our players did their best," said Li Nan, head coach of China.
"They can learn from the game and I hope we can get some improvement through the game."
Poland has thus qualified for the round of 16, and China will face Venezuela today with the winner advancing to the last 16.
"China played a very good game today. This is not the type of game that somebody wants to lose. Unfortunately for them, today it was us who won," said Poland guard Mateusz Ponitka.
"Two times in the last four years we lost to the host in the FIBA EuroBasket. We lost to France with the last shot, then we lost in overtime to Finland when we should have won. We are happy that we learned our lesson from the last two situations and today we won the game," Ponitka said.
(SD-Xinhua)