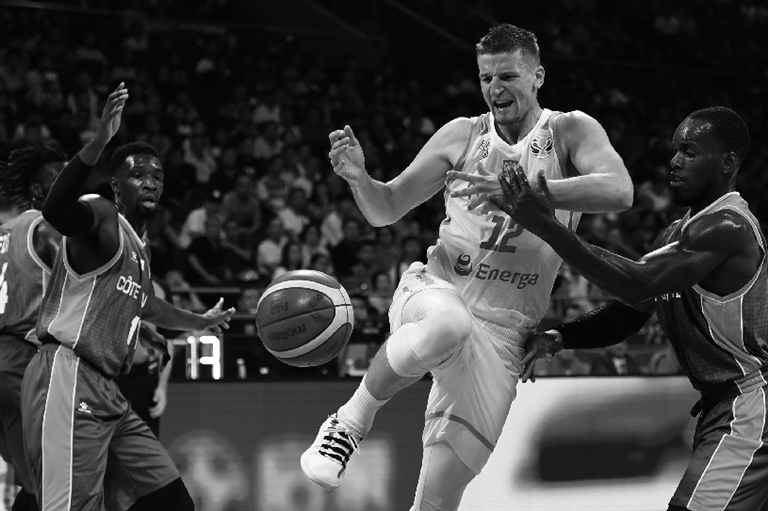 POLAND avoided a slip-up in their final Group A game at the FIBA Basketball World Cup 2019 in getting past Cote d'Ivoire 80-63 to head into the Second Round with a perfect 3-0 record.
Adam Waczynski, player of the game, led the way for Poland with 16 points, while Damian Kulig had 14 points and Mateusz Pontika collected 12 points and 4 rebounds at the Wukesong Sport Center in Beijing yesterday. Cote d'Ivoire's Charles Abouo paced all scorers with 23 points with Deon Thompson picking up 18 points and 6 rebounds in the loss — the Africans' third in three games.
Cote d'Ivoire was within 45-43 late in the third quarter, but Ponitka nailed a stepback three-pointer to start an 8-2 run and build a 53-45 lead. The Elephants would not get closer than six points the rest of the way and Poland finished off the game for good with another 8-2 run to start the fourth quarter for a 63-51 advantage.
Waczynski was outstanding all game as he tallied his 16 points on just 7 field goal attempts, including 3-of-3 three-pointers, while also chipping in 6 assists, 1 rebound and 1 steal.
Poland won the rebound battle 35-26 and held Cote d'Ivoire to just 5-of-20 (25 percent) from long range, while Poland's 56 percent shooting compensated for their 16 turnovers — compared to 15 for the Elephants.
Poland finished the job in Group A and can now focus on the second round and games against Argentina and Russia in Foshan with the dream of a quarterfinals spot still a real possibility thanks to a 3-0 mark. Cote d'Ivoire meanwhile head to the Classification Round looking to finish the World Cup as highly ranked as possible.
"I love our team. This is such a team to root for because of the personalities and characters involved. They are a selfless team and give up so much for each other, they play for each other and they make each other better. I'm really proud of them taking the challenges we've faced here," Poland head coach Mike Taylor said.
(FIBA)