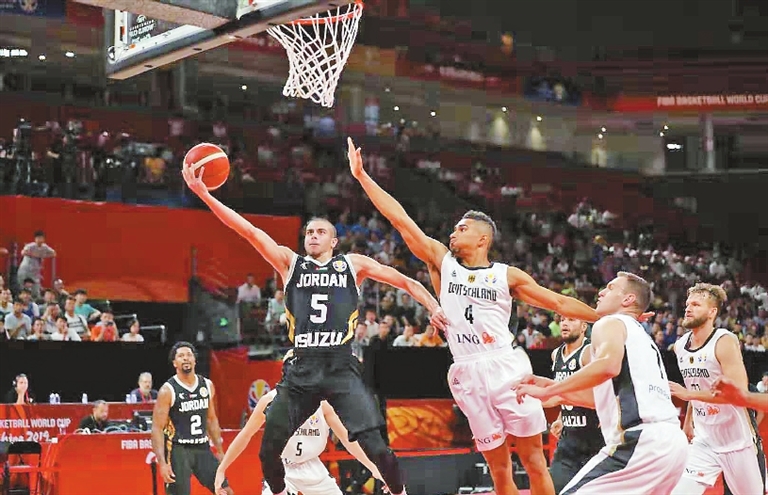 GERMANY avoided a winless group phase campaign after whipping Jordan, 96-62, in Shenzhen on Thursday to finish with a 1-2 record in Group G of the FIBA Basketball World Cup.
Max Kleiber scored a game-high 18 points to lead Germany, while Danilo Barthel and Paul Zipser chipped in 13 and 12 points, respectively. Dennis Schroder had a masterful performance, directing the German offense with 11 assists and also adding 10 points.
Meanwhile, Ahmad Al-Dwairi and Dar Tucker combined for 31 points to account for half of Jordan's full game output.
With Jordan staring at a huge but still manageable deficit of 17 at the start of the fourth quarter, Germany crushed any hopes of an upset with a massive 18-2 opening blast to take an overwhelming 84-51 lead and turn the game into a blowout.
Schroder recorded a double-double with 10 points and 11 assists while also chipping in from the three-point area with a perfect 2-of-2 performance.
Germany's superior teamwork was apparent with their advantage in the assists department, 29-12. The German players also had a field day shooting the ball with a 59 percent clip compared to the 37 percent performance of Jordan.
Both teams are already relegated to the classification phase, but the win by Germany will give them the upper hand to try and get the highest possible place, the 17-20th spot, which also gives them a better chance to bag an Olympic Qualifier berth for the 2020 Tokyo Olympics.
"We lost our first two games, so that was pretty tough for us. But we still have a goal, so we just tried to play our best game today and prove that we are a different team than the one we showed the first two days," said Germany forward Maximilian Kleber.
"This is basketball. Whoever plays better wins, and they played better than us. They stuck to the system more than us. They shot better than us. They deserved to win," said Jordan guard Mahmoud Abdeen.(FIBA)