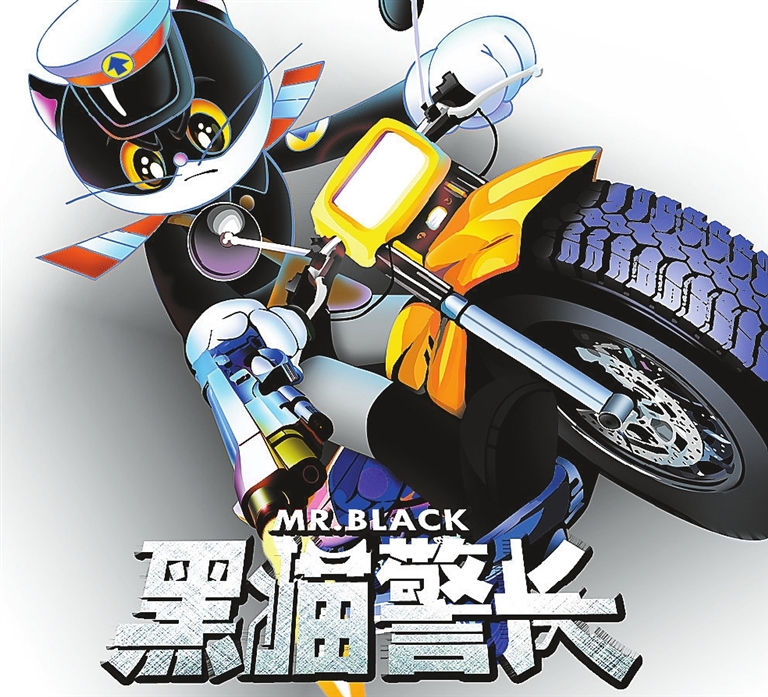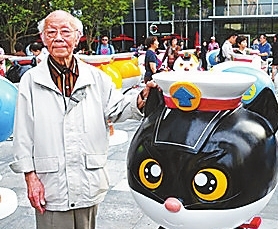 导演戴铁郎去世,他创造了中国人最熟悉的《黑猫警长》和《小蝌蚪找妈妈》等动画片
One of Guo Bin's favorite activities during his summer vacation as a child was to take in outdoor movie screenings.
One night, before a main film was screened, the audience was shown a short cartoon, "Black Cat Detective," which featured a feline sleuth tackling a tough case and bringing peace to the animals in a forest.
Guo, who was born in Beijing in 1969 to an educated family, said: "I forget the name of the main movie that night, but the 18-minute cartoon really impressed me. I had never watched any cartoons like that before. I can still sing the theme song and recite some of the dialogue."
Last week, Shanghai Animation Film Studio, which produced and premiered the cartoon series in 1984, announced that Dai Tielang, 89, director and scriptwriter of "Black Cat Detective," had died.
Based on the eponymous comic series by children's book author Zhu Zhixian (1941-2015), which was released in 1982, "Black Cat Detective" is among China's best-loved cartoon series, screening five seasons from 1984 to 1987. It was one of the country's first home-produced cartoon series, with each episode running for about 20 minutes.
Born in Singapore in 1930, Dai moved to China when he was 10. After graduating from the Beijing Film Academy in 1953, he began working with Shanghai Animation Film Studio, where he helped produce more than 30 works.
One of Dai's best-known works is "A Deer of Nine Colors," which was released in 1981 and based on a Buddhist story illustrated in the Dunhuang cave murals in Gansu Province.
In an early interview, Dai said he never expected to become an animator. He joined Shanghai Animation Film Studio because he loved watching cartoons. He also liked playing with children and telling them stories.
In addition to his role as a director, Dai was known as a movie designer. A memorial letter to him written by cinematographer Duan Xiaoxuan said: "Dai designed many classical animation works and roles. One of the most unforgettable scenes was the Black Cat Detective shooting bullets at the screen, which ended each episode."
In 1956, Dai designed "The Proud General," based on a traditional Chinese folk story. "Baby Tadpoles Look for Their Mother," China's first ink-and-water animated film, also designed by Dai in 1961, garnered international awards, including best short film at the 14th Montreal International Film Festival in Canada in 1990.
In 1980, he directed "My Friend, Little Dolphin," which tells the story of a boy and a little dolphin with the theme of protecting animals and the environment. In 1982, the work was given a special award at the 12th Giffoni International Film Festival in Italy.
When it first appeared, "Black Cat Detective" was considered avant-garde and even controversial. The motorcycle-riding feline sergeant and his colleagues fought against criminals, but the movie, which featured chase scenes, guns and gore, was criticized for its violence.
"When I started directing animation works, I was over 50. I wanted to create something contemporary and realistic for children," Dai said.
In 1991, Dai retired. However, he relocated to Hangzhou, Zhejiang Province and kept working to make cartoons for children. In 2010, Dai directed the full-length movie version of "Black Cat Detective," which grossed more than 15 million yuan (US$2.10 million).
(China Daily)