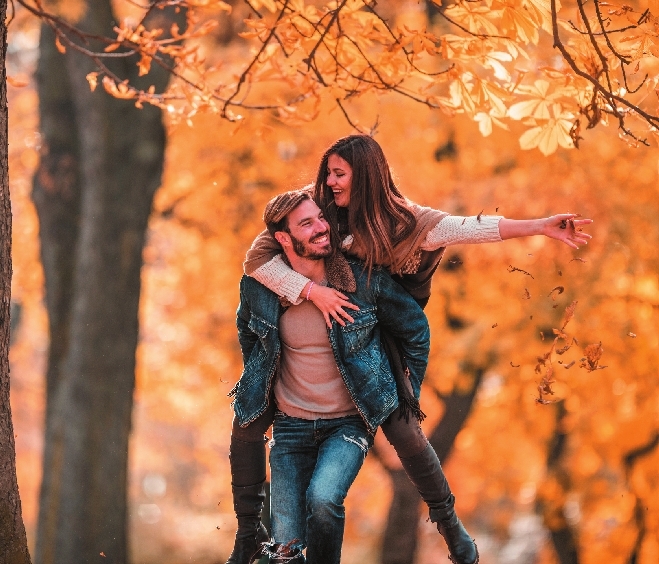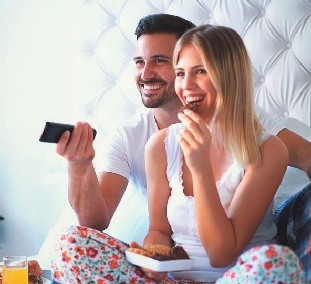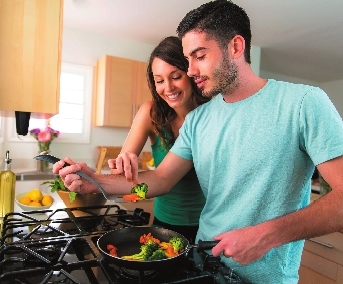 FALL is the best season. For one, there's the rainbow-colored foliage. Two, the mild, crisp weather. And last but not least, a lot of things to do with your loved one.
Of course, you're no stranger to the traditional, eternal crowd-pleasers: pumpkin carving, movies and barbecues. But for this particularly cozy season, when it comes to kindling love — or just testing the waters on a new connection — there's so much more.
Engaging in new, exciting things with your partner adds spice to your relationship, stimulates conversation, and helps you see them with fresh eyes — no matter how far along you are in your relationship.
Here are some fall date ideas that you can try.
A candle-making class
A candle-making class is the perfect opportunity to not only concoct a scent that defines the season (cinnamon, spice and everything nice), but also share fall memories with one another. Strengthen your emotional connection by making the candles for family or friends, or turn up the heat and test out your creations in a romantic candlelit bath.
An indoor-climbing gym
If you're in a new relationship and want your relationship to climb to new heights this fall, a physical activity that makes you feel strong and confident can get you there. Rock climbing will help push each other's boundaries and help you get a better read on your date. Not to mention, it's a serious test of trust.
A puzzle night
You can tell a lot about a person based on their puzzle strategy. Are they a sorter? Do they start with the edges? Or do they get totally frustrated and let you do the work? Find a fall-themed puzzle, throw on a cozy acoustic playlist, and get comfortable on the carpet. Concentration, patience, and that moment of pure joy putting in the last piece is totally worth it. Plus, seeing your babe's brain in action (and them seeing yours) is really hot.
Cook at home
Embrace your teamwork and channel your culinary prowess by cooking something together, like a decadent red-wine risotto. If it goes well and kind-of, sort-of came out tasting like your instructor said, take it a step further and cook an autumnal meal together at home. You could also have a roasting contest: Pick a veggie of your choice, and see who browns it to perfection best.
A field trip to see the stars
Thinking about the depth of the universe is quite the conversation starter, right? Stargazing is a one-way road to deep conversations. If you can't find a patch of grass with a clear view of the sky, the planetarium will do — and you don't have to wait for nightfall. It may be third-grade cheesy ... but it's also incredibly romantic.
A movie night at home
Cuffing season is made for hibernating with your date for a few hours. Get in touch with your youthful, playful sides and see what you can construct with a couple of throw blankets and pillows. Make homemade hot chocolate to get you through as many movies as you can binge.
Visit the farmer's market
Hit up the farmer's market in your neighborhood. This date is also a two-in-one: First, have a cozy walk through the market with your partner and pick up fall produce like pears and Brussels sprouts. Later, stage a challenge in your kitchen to scrounge up a fall meal with your pickings.
A road trip
If you're further along in your relationship, consider an overnight getaway to a fall destination. Road tripping outside of your normal haunts will break you and your partner out of your routine. As you head to hiking trails or a scenic overlook, enjoy the foliage along the way and let the conversation grow deeper with every mile.
Walk around a new neighborhood
It's easy to get into a rut of hitting the same places on dates. But nothing calls for newness quite like the changing of the seasons. So shake things up with a walk around an area where neither of you are locals.
Go costume shopping
Even if your relationship isn't at the couples-costume stage, trying on silly and spooky masks, animal ears, and sexy costumes is a lighthearted way to embrace the Halloween spirit.
(SD-Agencies)