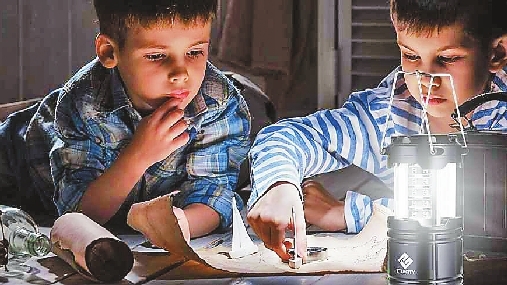 户外露营, 这三款灯很合适
Most durable lantern
Capable of surviving a drop of 3 meters, the Vont 4 Pack LED Camping Lantern is ready for any type of adventure. Having been tested against tough terrain, these lanterns have a battery life of over 30 hours. The 30 bright LED* lights will allow you to see just about anything in your surrounding area. With this pack, you'll get four lanterns, so you'll be ready for any situation. It's so durable that it will work through a rainstorm.
Best lantern to carry
With a lightweight and compact design, the Gold Armor 4 Pack Portable LED Camping Lantern is meant to be held by children. You'll get four lanterns, each of which emits 350 lumens* for a ton of brightness. This light is also warmer than competitors, so you'll be able to sleep easier if you leave it on next to you. Each lantern weighs just about 1.4 kg.
Best two-pack lantern
If you don't need four lanterns, you can select the Etekcity LED Camping Lantern for a great option. This will illuminate 360 degrees around you and will stay lit for up to 12 hours continuously. It takes up little space, especially when it's compact and each lantern has 30 LED bulbs. Use these two lanterns for emergency kits or obviously as a part of your camping gear.(SD-Agencies)