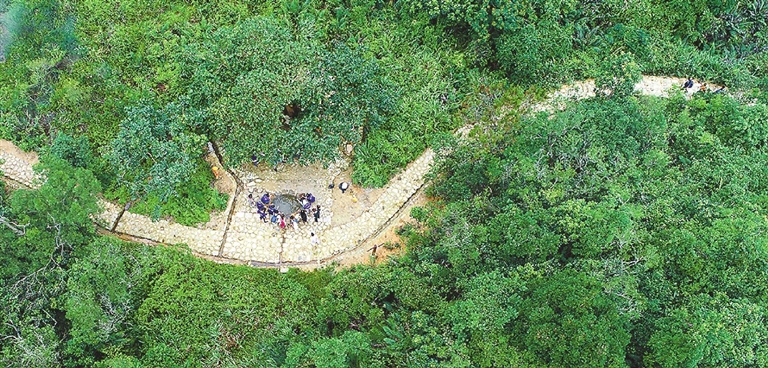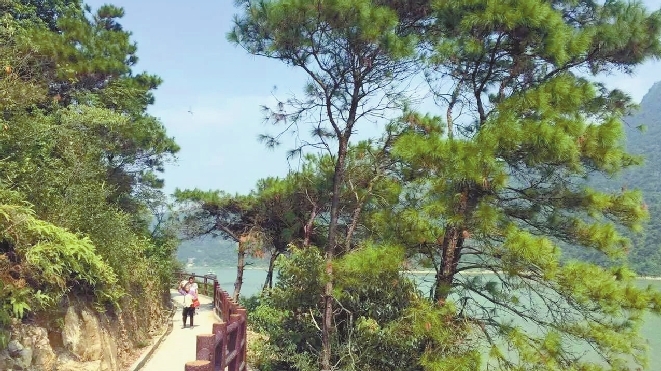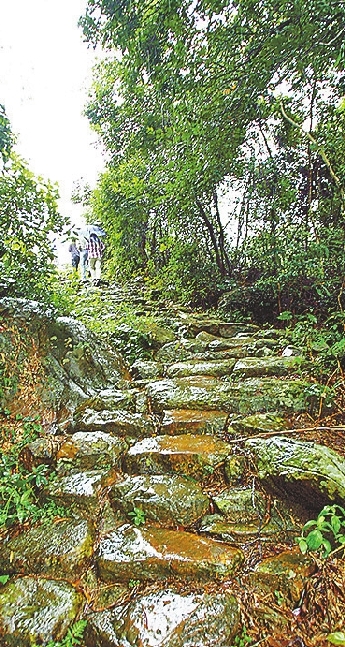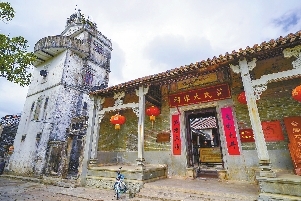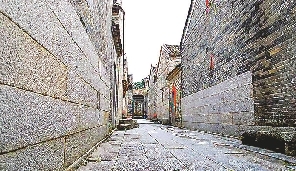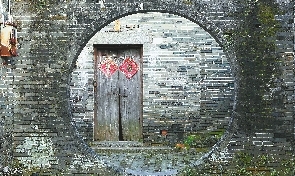 WINDING through mountains and forests, post roads have been used for transporting goods through China since ancient times. They are witnesses of great commercial and historical changes. Over the upcoming National Day holiday, why not consider a trip hiking through history along these long-established post roads in the Greater Bay Area?
Zhuhai Qi'ao Ancient Road
Built in the Qing Dynasty (1644-1911) as an important part of the Maritime Silk Road, Zhuhai Qi'ao Ancient Road has witnessed the economic and cultural exchanges between Hong Kong, Macao and the Chinese mainland.
Its Zhuhai section running over Phoenix Hill is 6 kilometers long. Departing from the foot of the hill, hikers enjoy views of the magnificent architecture and mountains at the Putuo Temple and look for "red memories" of the War of Resistance Against Japanese Aggression (1937-1945) at the Baima Detachment of Pearl River Column.
Along the road, hikers will come across the Changnan Three-Aperture Bridge, the most well-preserved ancient bridge in Xiangzhou District, and find varying ancient pavilions where they can take a break and enjoy nerve-soothing mountain views enveloped in the chatter of birds and other woodland noises.
Parking lots and bus stations are located at the entrance and exit of the road. With clearly marked trails and gentle slopes good for beginner hikers, this is a hiking route suitable for people of all ages, including seniors and children.
Add: North of Putuo Temple, Fenghuang Mountain Forest Park, Xiangzhou District, Zhuhai
Also recommended: Huitong Village
Not far from Qi'ao Ancient Road is Huitong Village, a well-known place of origin for overseas Chinese. In the mid-19th century, many of Huitong's villagers left to make a living in Hong Kong and Macao.
Huitong's Qixiaxian Garden, built by two overseas returnees to the village, is an integration of Chinese and Western-style architecture and has been flipped into a trendy café.
The village has been attracting droves of artists since 2017 when Zhuhai set up an art base there.
Add: Huitong Village, Xiangzhou District, Zhuhai
Zhaoqing Lingyang Gorge
Ancient Road
In the past, most tea boats destined for the Pearl River Delta traveled through the Xijiang River. When they reached the Lingyang Gorge, boat trackers had to get on the bank to pull the boat against the rapid torrent. Thus, a road along the track was built for the boat trackers.
The Lingyang Gorge Ancient Road Forest Park opened to the public free-of-charge in 2016. With trees covered in autumn leaves and boats shuttling on the river, the forest park is a paradise for photography lovers.
Apart from the park, the 9.5-kilometer Lingyang Gorge Ancient Road is also a good choice for hikers. Traces of boat trackers from generations ago are still evident, showing how they went against the current to deliver their goods.
For foodies, fish, shellfish and shrimps from the Xijiang River are highly recommended.
Add: Lingyang Gorge Ancient Road Forest Park, Zhaoqing
Opening hours: 6 a.m.-10 p.m. (the park); 6 a.m.-6 p.m. (the ancient road)
Huizhou Luofu Mountain
Ancient Road
Luofu Mountain Ancient Road, at 21.25 kilometers long, is where Ge Hong, a medical expert in the Eastern Jin Dynasty (317-420) and his medical studies originated. With Taoist temples scattered along the mountain paths, Luofu Mountain Ancient Road is a fusion of Chinese medical culture, Taoism and a wonderful landscape.
Among the multiple Taoist temples there, the Chongxu Temple has the most diversified scenery. Founded by Ge, it has a history of over 1,600 years and is one of the most influential Taoist temples in China.
Situated at an altitude of 1,296 meters and enveloped in clouds and mist, the Luofu Mountain is the highest peak in Guangdong. Upon reaching the top of the mountain, hikers will enjoy a full view of Huizhou and Dongguan and find breathtaking views comparable to Mount Taishan at sunrise.
Getting off the mountain, tourists can get powered up with a sweet, fresh bowl of Luofu Mountain tofu pudding.
Add: Luofu Mountain Scenery Park, Huizhou
Opening hours: 7 a.m.-6 p.m. (No entrance after 5:30 p.m.)
Tickets: 60 yuan/person
Also recommended:
Xuri Ancient Village
Located at the foot of the Luofu Mountain and boasting a history of over 400 years, the Xuri Village features architecture combining the styles of the Ming (1368-1644) and Qing dynasties and the Republic of China (1912-1949). It currently has over 600 ancient buildings, including ancestral halls, residences and watchtowers.
The Wei Yuan Residence, originally owned by rich merchant Chen Baiwan, is the most magnificent and well-maintained residential home in the village. Its construction began in 1756 and took four years to finish.
Another must-visit site in the village is Mashi Alley, which was built by Chen Baiwan for his daughter after her marriage. A granite path, up to 15 kilometers long, connects Chen's house and his daughter's husband's house.
Add: Xuri Village, Longhua Town, Boluo County, Huizhou (Lin Lin)