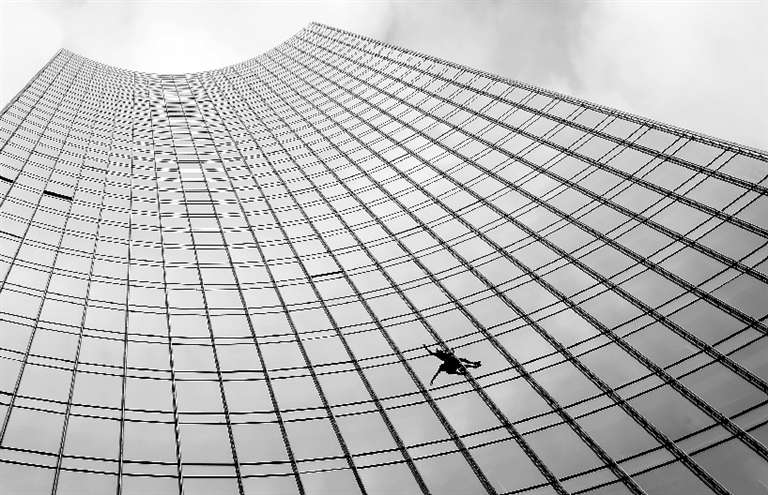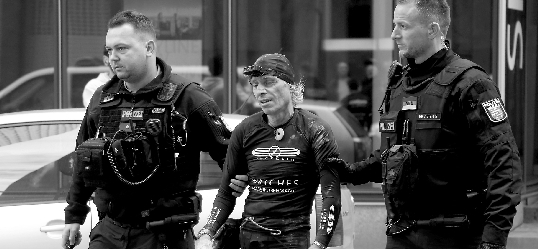 ALAIN ROBERT, dubbed the French "Spiderman" for his exploits in climbing buildings all over the world, was arrested Saturday within the German metropolis of Frankfurt after scaling the Skyper tower, AFP reported.
Robert, 57, topped the 154-meter, 42-floor construction in simply half an hour — without permission nor security tools — inflicting passers-by to cease, stare and take images.
On Saturday, he gave no motive for his Skyper climb.
"... It is also because I am now 57 so I also need to think about after," Robert said.
"Like still I'm hoping that I can climb maybe for another 10 years, maybe 15 years. But just, you know, I better be careful."
Again on the ground, police moved to arrest Robert, who has chalked up a sequence of comparable stunts throughout the globe since 1994, amongst them the world's tallest construction, the Burj Khalifa in Dubai, and the Eiffel Tower in Paris.
Robert said his passion began in childhood when he spent his times climbing cliffs in the gorges of southwestern France.
He is known for climbing some of the world's tallest structures without safety ropes or permission and appears in the Guinness Book of World Records.
He has been arrested multiple times in several countries.
He uses rock climbing techniques to climb tall buildings using the small protrusions on walls and windows.
Many of his climbs leave him on the sides of buildings for hours without breaks.
(SD-Agencies)