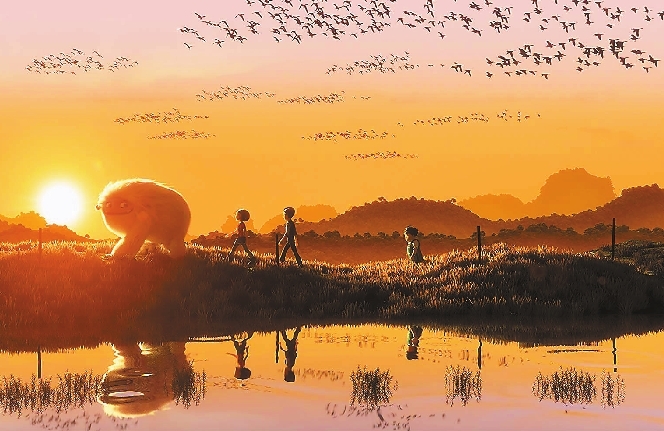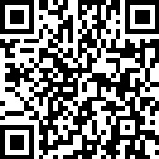 《雪人奇缘》
The first major co-production between DreamWorks and China's Pearl Studio, this film by writer-director Jill Culton tells the story about a cute and cuddly yeti.
It begins in the city streets of Shanghai and makes its way west, across desert, hills and fields, all the way to the foot of Mount Qomolangma, also known as Everest.
Everest is also the name given to the story's mystical* giant beast — which looks like a cross between a Pomeranian* and Hayao Miyazaki's Totoro — by the girl who runs into him one night on her rooftop: Yi (Chloe Bennet), a tomboy* who works odd jobs to save up for the trip across China she was planning to take with her father before he died.
As it turns out, Everest needs to travel in the same direction, both to escape the zoophile*, Burnish (Eddie Izzard), who captured the creature for his private collection, and also to reunite with his parents in the Himalayas. Soon enough, Yi and the yeti hit the road, joined by two of the girl's neighbors and comic-relief* providers: the pint-sized basketball freak* Peng (Albert Tsai) and the ladies' man Jin (Tenzing Norgay Trainor). Just behind them are Burnish, his henchwoman Dr. Zara (Sarah Paulson) and an army of guards and drones ready to take the beast down.
There are some strikingly animated sequences where Everest showcases his special talent, which is to control the powers of nature in magical ways. In one scene, he turns a bunch of bushes into Willy Wonka-sized edible berries that come raining down on the characters like cluster bombs. In another, he turns a field of canola flowers into a huge golden wave that rises up and crashes down like a tsunami*.
The various Chinese settings literally come alive under the yeti's spell, with the highlight being a set-piece at the Leshan Giant Buddha in Sichuan
where the characters experience something close to an epiphany*.
The story itself is predictable, underlining the importance of family, belief in oneself, friendship and environmental protection.(SD-Agencies)