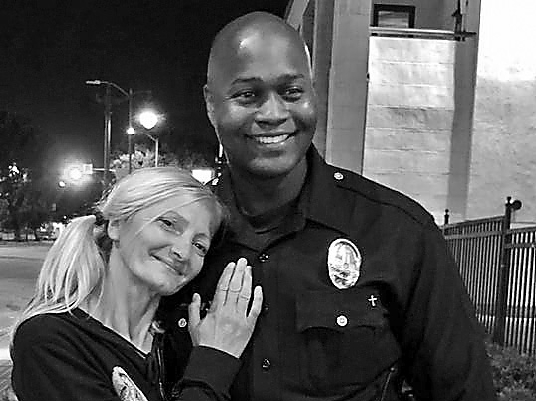 A WISH came true for a homeless woman with the voice of an angel.
Emily Zamourka met the Los Angeles police officer who posted the video of her singing on a subway platform that captivated America.
In a new video posted by the LAPD, Zamourka embraces the officer and sobs in his arms. She told him, "I can't believe this is happening."
When Inside Edition spoke to Zamourka, she said she dreamed of meeting the officer who changed her life.
"I want to thank the police officer who was so kind to me and made me gosh, I don't know, so famous," she said.
Zamourka said she became homeless after a thief smashed her US$10,000 violin.
Before that, she was a popular street performer in downtown Los Angeles.
Now, more than US$94,000 has been raised on two GoFundMe sites, all because of the officer.
"We saw with our brains, but we listened with our hearts," the LAPD posted. (SD-Agencies)