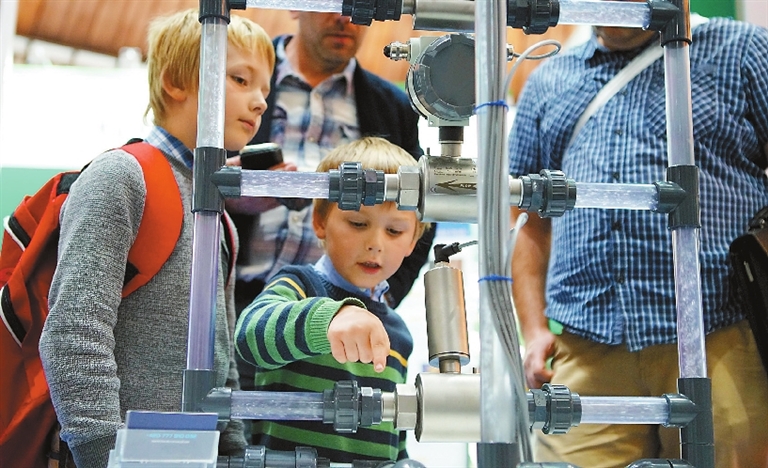 MORE than 70 Chinese machinery companies have brought their products and services to the 61st Brno International Engineering Fair which opened Monday, putting on a special exhibition called "China International Machinery Brand Show" in the Czech Republic.
With a total exhibition area of more than 1,000 square meters, Chinese companies exhibit machine tools, industrial automation, welding, surface treatment, rubber, plastic, logistic equipment and services.
Some of the companies are first-time exhibitors at the five-day fair, while some have come to the fair for consecutive years. But their target are the same — to find business opportunities, especially at the central and eastern European market.
"It's our first time attending the fair. We are here to see if there's some business opportunities," said Guo Jianpei, general manager of Guizhou Anshun Jiayu New Material Co. "I feel quite satisfied till now, as there were some potential buyers coming to our booth to ask about our products."
The Chinese firm has brought to the fair its new material product — autoclaved aerated concrete plate, a kind of environment-friendly product using fly-ash to produce building material.
Jinan G-weike Science & Technology Co., a laser cutting machine producer from Shandong Province, has brought to the fair a large-scale laser cutting machine.
The Brno International Engineering Fair is the most important industrial fair in central and eastern Europe, attracting more than 1,600 exhibitors and 80,000 visitors each year. The main theme of this year's fair is Industry 4.0 and the digital factory.(Xinhua)