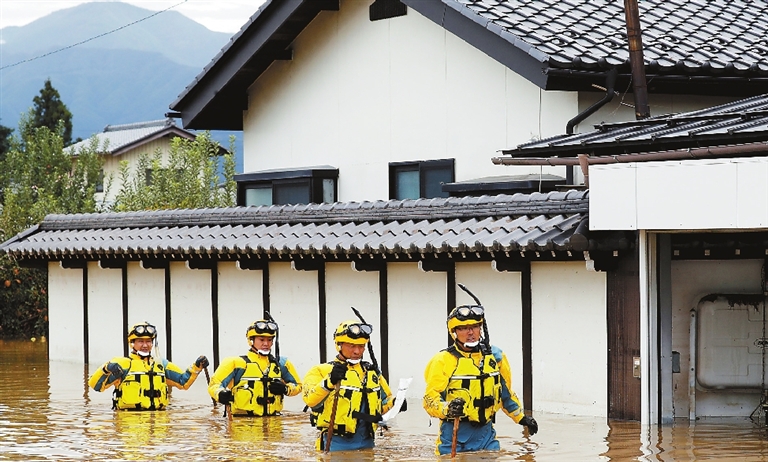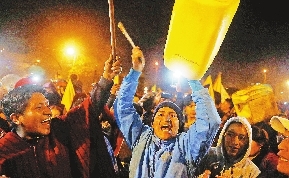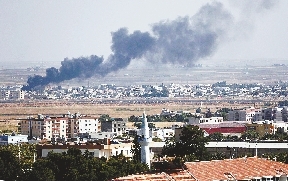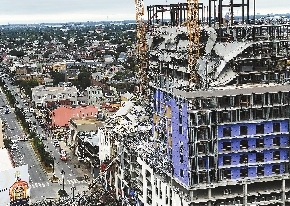 Massive typhoon hammers Tokyo
Rescue workers search a flooded area in the aftermath of Typhoon Hagibis, one of the worst typhoons to hit the country in recent history, in Nagano Prefecture, Japan, on Monday. Typhoon Hagibis, which swept across central and eastern Japan on Saturday and Sunday, has claimed at least 44 lives in Japan as search-and-rescue operations continue. SD-Agencies
Ecuador's Moreno agrees to replace fuel subsidy cuts
Ecuador's President Lenin Moreno said he struck a deal on late Sunday with indigenous leaders who have mobilized thousands of protesters against a decree that slashed fuel subsidies, agreeing to replace it with one that does more to help the most needy.
In exchange, the indigenous leaders agreed to immediately call off protests that have rocked Quito and led Moreno to impose an indefinite curfew in the capital, said mediator Arnaud Peral, the representative of the United Nations in Ecuador.
Fireworks went off in Quito and cars honked their horns in celebration after Arnaud announced an agreement had been reached following three hours of televised negotiations.
Kurds look to Assad for
protection after US pullout
Syria's Kurds said Syrian Government forces agreed on Sunday to help them fend off Turkey's invasion — a major shift in alliances that came after U.S. President Donald Trump ordered all U.S. troops withdrawn from the northern border area amid the rapidly deepening chaos.
The shift could lead to clashes between Turkey and Syria and raises the specter of a resurgent Islamic State group as the U.S. relinquishes any remaining influence in northern Syria to President Bashar Assad and his chief backer, Russia.
2 dead after US hotel
construction site collapses
Two were dead and one person remained missing on Saturday night after the collapse of a Hard Rock Hotel under construction in New Orleans.
Officials tweeted about the second fatality on late Saturday, saying the search and rescue operation would resume the next day.
The under-construction building collapsed Saturday at about 9 a.m., and one person was pronounced dead at the site.
Pioneers in fight against poverty win Nobel Prize
The 2019 Nobel Prize in economics was awarded on Monday to Abhijit Banerjee, Esther Duflo and Michael Kremer for pioneering new ways to alleviate global poverty.
John B. Goodenough, M. Stanley Whittingham and Akira Yoshino won the Nobel Prize in Chemistry for their work on "the development of lithium-ion* batteries," the Nobel committee said on October 9.
UN warns of defaulting on staff payment
The United Nations has an overall annual operating budget of several billion dollars, covering everything from humanitarian* work to disarmament*, but right now, it's just trying to make sure its employees get paid after this month.
How did the world body end up more than US$200 million in the red? The answer: member states who have not paid their expected contributions, including the United States. Secretary-General Antonio Guterres has warned of the "worst cash crisis facing the United Nations in nearly a decade."(SD-Agencies)