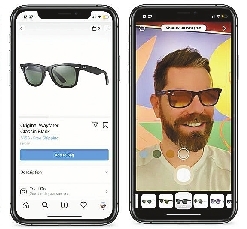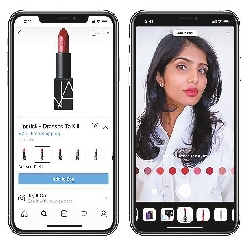 Ins购物支持增强现实功能
Instagram is adding another layer to its shopping feature: augmented reality (AR)*.
A handful of brands that sell their products directly on Instagram will be able to add a new AR try-on feature to product pages.
The idea is to use AR to help Instagram shoppers preview how certain types of products will actually look on their face. The underlying tech is the same Spark AR platform that powers much of Instagram's camera effects and Facebook's AR ads.
There's a few ways Instagram users might encounter the new shopping feature. The first is while checking out specific products a brand has tagged in a post. You'll have the option to try out the product via an AR filter before adding it to your cart.
But Instagram is also hoping users will be inspired to share these AR experiences in Stories, which will also link back to the original product.
"Instagram impacts purchases whether that's happening online or offline," says Dina Fierro, vice president of Global Digital Strategy at Nars Cosmetics.(SD-Agencies)