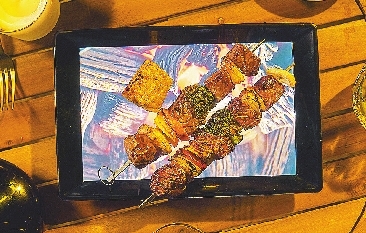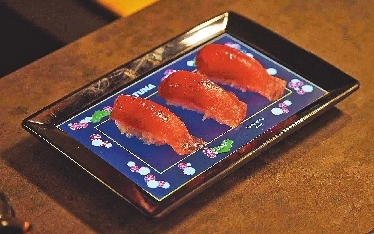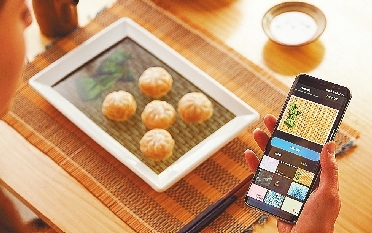 能促进食欲的电子餐盘问世
Just when you thought kitchen tech couldn't get any more imaginative, something pretty incredible pops up.
This is Eatense. Though it seems like a normal-looking plate or iPad, it does so much more. Connect it to the Eatense app via Bluetooth or Wi-Fi and you can change what's on your plate — it's basically a digital display you can eat on. This means you can literally program it to flash anything with your meal: from custom designs, to moving animations, and even greetings. Whether it's a bamboo texture for plating sushi, or a decorative candy plate for a cake or a pastry, or even a chargrill for your steak, the Eatense makes your food look perfect. The plate can also be customized to display a personalized text message like a birthday wish, the name of the person who ordered the food or even a message from the chef.
The display is built to withstand heat, prevents scratching by cutlery* and is waterproof. You can just wash it when you're done. Simply place it on any wireless charging pad and let it charge. As of now, they come in black or white and retail for US$159 per piece on Indiegogo.
Studies show that the color of a plate can often change your perception of how food tastes. For example, serving desserts on a white plate can enhance their sweetness by making their colors seem more saturated*, and that tricks your brain into thinking they're sweeter. In 1957, marketing pioneer Louis Cheskin reported that adding 15 percent more yellow to green in 7UP cans caused consumers to perceive the soft drink as having a more lemony-limey flavor. That's probably why Sprite, although clear, comes in a colored bottle, or why desserts are designed to look so pretty.(SD-Agencies)