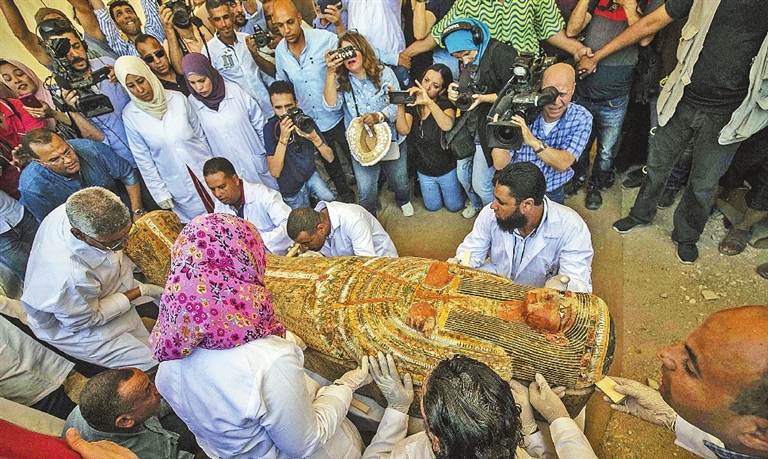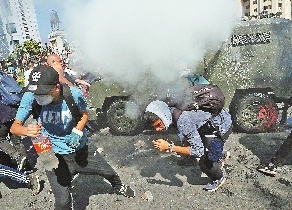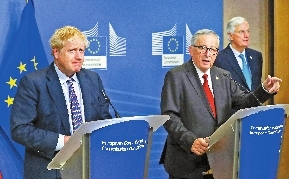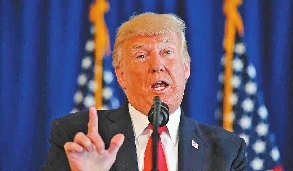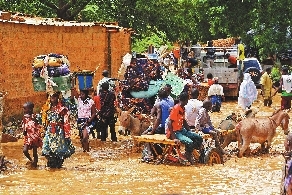 Egypt uncovers 'huge cache' of ancient coffins
Employees of Egypt's Ministry of Antiquities open a sarchphagus* displayed in front of Hatshepsut Temple in Egypt's valley of the Kings in Luxor on Saturday. Archaeologists have uncovered a "huge cache*" of more than 20 sealed coffins in the city of Luxor, the ministry said.
SD-Agencies
Chile unrest death toll hits seven
Five people died on Sunday when a garment factory was torched by looters near Chile's capital Santiago, bringing the death toll in a wave of unrest to seven as authorities expanded a state of emergency.
Police and the military fired tear gas and used water cannons against protesters in the city as clashes over price hikes and social inequality raged through a third day.
Almost all public transport was paralyzed in Santiago, with shops shuttered and many flights canceled at the international airport, leaving thousands of people stranded and unable to leave due to the curfew*.
EU mulls Johnson's reluctant Brexit delay request
EU leaders were considering on Sunday a request by British Prime Minister Boris Johnson to delay Britain's departure from the bloc, which he was forced to make after British MPs refused to back his Brexit deal.
Johnson has pinned his premiership on getting Britain out of the European Union on October 31, more than three years after the 2016 referendum vote for Brexit.
But the House of Commons on Saturday refused to support a divorce deal he struck with Brussels last week.
After criticism, Trump to select new location for G7
U.S. President Donald Trump said on Saturday that he would no longer hold next year's Group of 7 meeting at his luxury golf club near Miami, a swift reversal after two days of intense criticism over awarding his family company a major diplomatic event.
"I thought I was doing something very good for our country by using Trump National Doral, in Miami, for hosting the G7 leaders," Trump wrote on Twitter, before again promoting the resort's amenities. "But, as usual, the hostile media & Democrat partners went CRAZY!"
Niger floods force 23,000 from homes
Floods in southeast Niger have forced 23,000 people to flee their homes since early October, officials said on Saturday, threatening a new humanitarian crisis in a region already wracked by Boko Haram Islamist violence.
Heavy rains have caused the Komadougou Yobe river that flows through the semi-desert Diffa region into Lake Chad to burst its banks, inundating villages, flooding fields and damaging crops.
20 killed in Kenya floods as more rains predicted
Some 20 people have died following heavy rains in Kenya over the past few weeks, the Kenya Red Cross said on Sunday.
The downpours are said to have displaced more than 20,000 households around the East African country and left a trail of destruction. The humanitarian organization said it has documented 18 deaths in the Marakwet, Kitui, Meru, Turkana and Wajir counties. Fears are rife that the numbers could go higher.
(SD-Agencies)