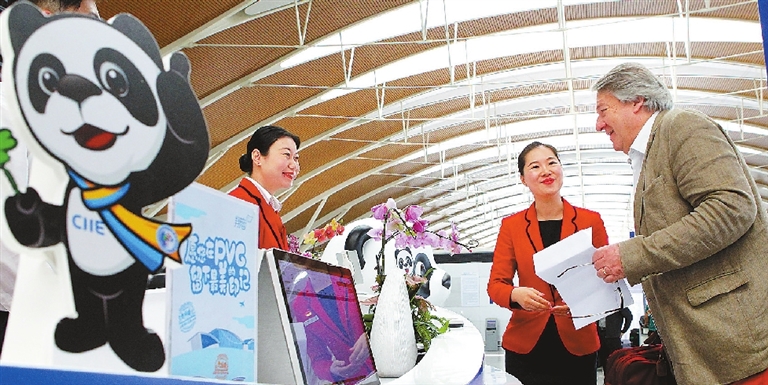 A 20-METER-LONG patrol boat became the first exhibit to make its way into the venue of the second China International Import Expo (CIIE), arriving at the National Exhibition and Convention Center in Shanghai on Oct. 22.
Built by Italian shipbuilding company Ferretti Group, the FSD 195 boat is equipped with two 1,900 horsepower engines that allow the vessel to reach a speed of 55 knots. The boat will be making its Asian debut during the expo.
The arrival of the exhibit coincided with the commencement of the setting up of booths at the expo site. Thousands of exhibits are expected to be installed by the end of October.
The expo is divided into seven different exhibition areas: Trade in Services, Automobile, Equipment, Sci-tech Life, Lifestyles, Medical Equipment and Healthcare Products, and Food and Agricultural Products. More than 3,000 companies from over 150 countries and regions will attend this year's CIIE, which will be held from Nov. 5 to 10 in Shanghai.
Launched in 2018, CIIE is the world's first national-level import-themed exhibition. Besides the Business Exhibition, the expo also includes a Country Exhibition where more than 60 countries will showcase their culture, products and achievements in economic development and trade.
(Xinhua)