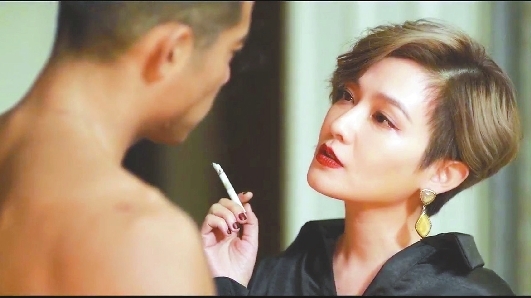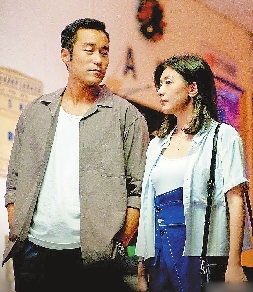 NETFLIX'S original mini-series "Nowhere Man," starring popular Taiwanese stars Joseph Chang, Alyssa Chia, Jacob Wang and Mavis Fan, has received negative reviews for its poor storytelling since it premiered Oct. 31.
The eight-episode series follows death row inmate Ah Quan (Chang) who is awaiting execution in jail. However, after a strange twist of faith, he learns of his son's kidnapping. In order to save his son and protect his family, he must do everything in his power. He schemes a jailbreak, only to find himself in an even more dangerous collision. From time to time, Quan falls into a state of half-sleep that supposedly allows him to change things from the past and lead the viewer onto the freeway of redemption.
"Nowhere Man" is the streaming service's first commissioned Mandarin show written and directed by Taiwanese filmmaker Chen Yin-jung. The long-gestating series was described by Erika North, Netflix's director of original content for Southeast Asia and China's Hong Kong and Taiwan, as a "wonderful jailbreak thriller with a strong redemptive arc." Netflix describes the series as "a story woven with moving brotherhood, intricate gangster backdrop and a breathtaking jail escape."
But some viewers said that scenes switching between reality and Quan's dreams made the story hard to understand. Moreover, the drama employs technical brilliance, such as flashbacks, jump cuts and parallel narratives, but lacks a larger thematic point to the main character's journey.
"If there is a broader social statement being made, it is lost. And because the technique signals that there is something more here, the end result is disappointing," commented by Los Angeles-based writer Brenden Gallagher.
The series only received 5 out of 10 scores on IMDB, 6.5 out of 10 on Chinese reviewing website Douban and no score on Rotten Tomatoes.
In a quest to take over Asian audience members, Netflix first took an interest in South Korean and Japanese dramas. Following their success, Netflix decided to dabble its feet in original Mandarin content. Sharing her thoughts on making her first TV series with Netflix, director Chen said that Netflix has "very strict requirements on elements, genre and feelings that can attract audience members."(SD-Agencies)