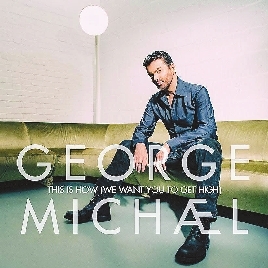 THREE years after his passing, George Michael will once again have a song released for the holidays.
A new song from the late British icon is being featured in the upcoming movie "Last Christmas," which is also the title of Michael's biggest hits.
While the film doesn't hit U.S. and European theaters until this weekend, a lyric video for the never-heard-before track was released Wednesday.
Titled "This Is How (We Want You to Get High)," the song was co-written by Michael and James Jackman, whom he frequently collaborated with throughout his career. The song, recorded in 2015 at London's Air Studios, marks the first song from Michael to be released in seven years, the outlet said.
"Last Christmas," which stars Emilia Clarke and Henry Golding, is named for the holiday classic tune of the same name, which Michael sang with his Wham! bandmate Andrew Ridgeley.
Director Paul Feig previously told the BBC that Michael was working on a new album when he died on Christmas Day in 2016, and that "This Is How (We Want You to Get High)" is from that project.
"It's a very celebratory song. And we were able to play the entire song, which is almost six minutes long, in the film," said Feig. The song will close out the movie and continue as the credits roll.
While the movie is heavily influenced by Michael's work, Feig added that it's "not a musical."(SD-Agencies)