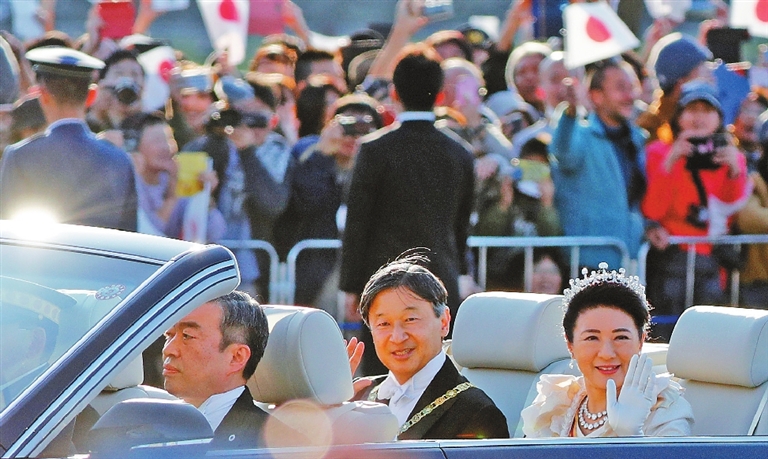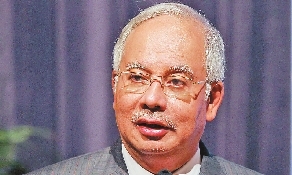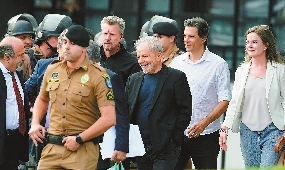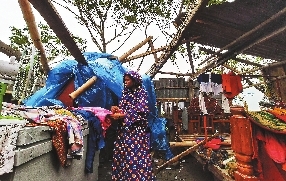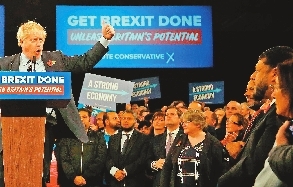 Japan imperial couple greet crowds in parade
Japan's Emperor Naruhito and Empress Masako ride in a car during their royal parade to mark the enthronement* of Japanese Emperor Naruhito in Tokyo, Japan, on Sunday. Thousands of people gathered in Tokyo ahead of the rare open-top car parade, with heavy security in place for the event. It was the couple's first parade since their marriage in 1993.SD-Agencies
Ex-PM Najib ordered to defend self in Malaysia
A Malaysian court has ordered former Prime Minister Najib Razak to present his defense against seven counts of criminal breach of trust, money laundering and abuse of power in a case linked to a scandal surrounding state fund 1MDB.
Najib has pleaded not guilty to three counts of criminal breach of trust, three counts of money laundering and one count of abuse of power for allegedly receiving illegal transfers of 42 million ringgit (US$10.14 million) from SRC International, a former 1MDB unit. Najib said he would testify in his defense. This will enable prosecutors to cross-examine him for the first time.
Freed ex-president tells crowd Brazil's left can win
Freed from his cell, former Brazilian President Luiz Inacio Lula da Silva told thousands of jubilant supporters on Saturday that the left can take back Brazil's presidency in the 2022 election.
Dressed in a black blazer* and T-shirt, da Silva spoke from a stage outside the union near Sao Paulo that he once led and that served as the base for his political career.
The crowd of red-clad supporters cheered and waved flags. "We are going to do a lot of fighting. Fighting is not one day on, then three months off, then back. Fighting is every day," said da Silva, a 74-year-old who promised to bring the energy of a 30-year-old to the streets.
Cyclone kills 8 in India, Bangladesh
Eight people died and more than 2 million others spent a night huddled in storm shelters as Cyclone Bulbul smashed into the coasts of India and Bangladesh with fierce gales and torrential rains, officials said on Sunday.
The cyclone packed winds of up to 120 kilometers per hour when it hit on late Saturday, closing ports and airports in both countries.
Three people were killed in India's West Bengal state.
UK general election campaign officially starts
Britain's general election campaign officially started last week after Prime Minister Boris Johnson had an audience with Queen Elizabeth II to formally ask her permission to dissolve parliament.
The Houses of Parliament closed its doors at midnight and will not re-open until after the December 12 election. The dissolution essentially fires the starting-gun on campaigns by the political parties in the run-up to polling day, when up to 46 million people will cast their votes.
UN chief urges restraint for Bolivians
The United Nations said Secretary-General Antonio Guterres was deeply concerned about the situation in Bolivia, where Evo Morales resigned the presidency on Sunday after weeks of protests over a disputed election.
Three Bolivians have been killed and more than 100 injured during clashes among opponents and supporters of Morales since the Oct. 20 election, which he claimed to have won.(SD-Agencies)