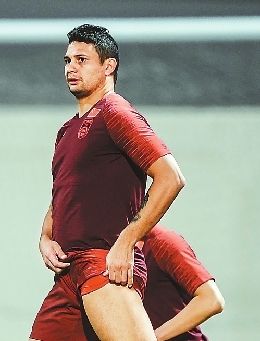 THE Chinese Football Association (CFA) on Tuesday denied rumors that it plans to introduce 50 naturalized players, saying that "the number of naturalized players will be very limited, while the foreign players' policy in the professional leagues won't have big changes."
In a statement released Tuesday, the CFA noted that "the report that the 'CFA has a 50-naturalized-player quota' is completely false information."
"The CFA will execute a very careful policy to introduce a strictly limited number of naturalized players," said the Chinese soccer governing body, whose president Chen Xuyuan revealed in August that a total of nine naturalized players have been registered with the CFA.
In addition, the CFA also said the current foreign players' policy won't be changed dramatically for the sake of "the stability of the professional leagues."
"The CFA has never discussed canceling foreign player limits," it pointed out.
According to current policy in the Chinese Super League, each club can feature a maximum of three foreign players simultaneously in a match.
"The CFA will publish new regulations on naturalized players and foreign players by the end of the year, which is for the healthy development of the professional leagues, Chinese footballers and young players."(Xinhua)