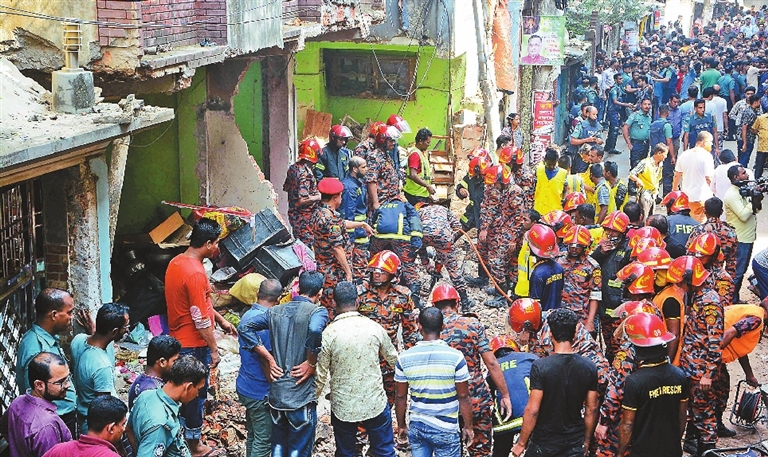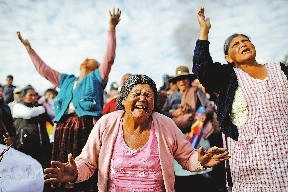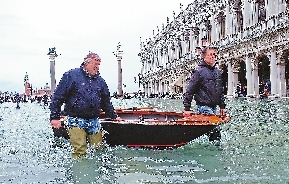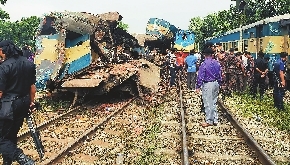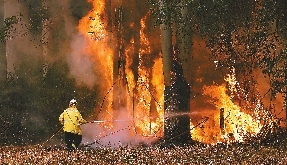 At least seven killed in gas explosion in Bangladesh
Rescue workers are seen at the site of a gas pipeline explosion in the port city of Chittagong, Bangladesh, on Sunday. At least seven people were killed and eight injured after the explosion, police official Mohammad Mohsin said. The pipeline exploded in front of a five-story building, blowing some of its walls off. It was not immediately clear what caused the explosion.SD-Agencies
UN calls for talks to end Bolivia crisis
Shadowed by street violence and food shortages, a United Nations envoy is urging the government of Bolivia's self-proclaimed interim president and supporters of self-exiled leader Evo Morales to begin talks on peacefully resolving a crisis that has already claimed 23 lives, an official said on Sunday.
The negotiations proposed by envoy Jean Arnault would involve lawmakers from Morales' political party, mobilized groups and representatives of interim leader Jeanine Anez and be mediated by the United Nations and the Roman Catholic Church, the presidency minister, Jerjes Justiniano, said. No date had been set for talks.
Venice hit by record third exceptional tide
Venice was hit on Sunday by a record third exceptional tide in the same week while other parts of Italy struggled with a series of weather woes, from rain-swollen rivers to high winds to an out-of-season avalanche*.
Stores and museums in Venice were mostly closed in the hardest-hit area around St. Mark's Square, but tourists donned* high rubber boots or even hip waders* to witness and photograph the spectacle.
Most were disappointed when officials closed the historic square as winds rippled across the rising waters.
Train crash kills 16 people in central Bangladesh
At least 16 people were killed and 60 others injured in a head-on collision between two trains in Brahmanbaria district in central Bangladesh on November 12, railway officials said.
A railway spokesman said the pre-dawn accident appeared to have occurred when Chittagong-bound Udayan Express was changing tracks at Mondobhag railway station in the district and the Dhaka-bound Turna Nishita coming from the opposite direction collided with it.
Australian wildfires destroy homes, force evacuations
Scores of wildfires continued to rage across vast tracts of Australia's drought-stricken east coast last week, forcing hundreds of residents to evacuate their homes, some for the second time in a week.
The most intense fires were concentrated in the northeastern states of New South Wales and Queensland, although a fire emergency warning had also been issued for a blaze threatening the west coast city of Geraldton.
1st hearing in Trump impeachment inquiry held
The U.S. House Committee on Intelligence held the first public hearing on November 13 since House Democrats launched an impeachment inquiry into President Donald Trump in September to determine whether he abused his office in his interactions with Ukraine.
Appearing for the inaugural public hearing were William Taylor, Charge d'Affairs of the U.S. Embassy in Ukraine, and George Kent, deputy assistant secretary of State for European and Eurasian affairs.
(SD-Agencies)