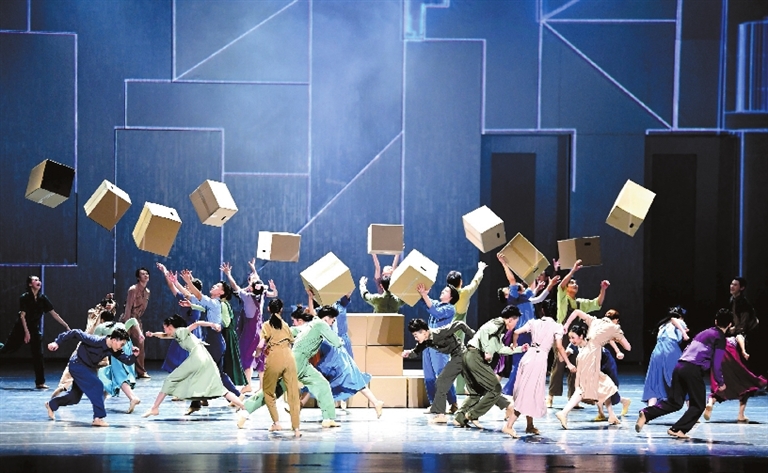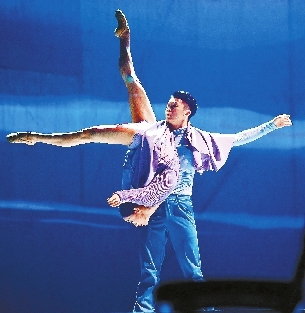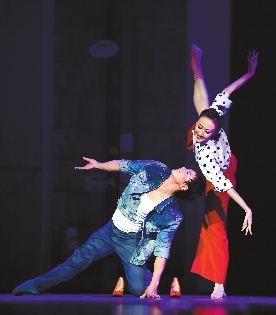 The first show produced by the Shenzhen Opera & Dance Theater debuted at Shenzhen Grand Theater on Thursday. Set against the backdrop of Shenzhen's miraculous rise from a fishing village to a modern metropolis, the four-act dance show follows the lives of a group of young migrants. The show, playing five straight nights, will wrap up this evening.
(Clockwise from top) A scene from "Dream Seekers."
Yu Jianwei (L) and Zhang Yashu onstage.
Li Xing holds Li Yanchao on his shoulder.Photos by Han Mo