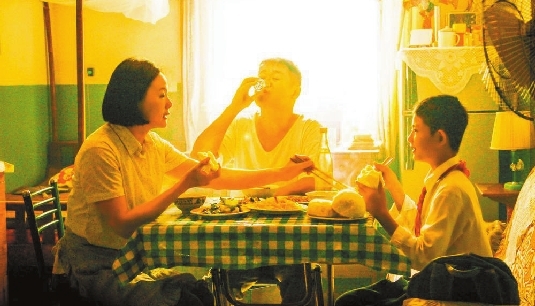 "SO Long, My Son" directed by Wang Xiaoshuai, which tells the story of one family dealing with the loss of their son, was the biggest winner at the 32nd China Film Golden Rooster Awards held in Xiamen, Fujian Province on Saturday. The film won awards for its script and in acting for both its male and female leads.
Earlier this year, the film was nominated for best film at the 69th Berlin International Film Festival and came out with Wang Jingchun and Yong Mei winning the Silver Bear for best actor and actress, respectively.
Sci-fi blockbuster "The Wandering Earth," adapted from a short story by famous author Liu Cixin, won the award for best feature film.
Director Dante Lam won the best director award for "Operation Red Sea," an action thriller about the PLA Navy Marine Corps on a hostage rescue operation in the fictional Republic of Ihwea that turns into a fierce battle with rebellions and terrorism. A total of 19 awards were given out.
The awards will be held annually instead of once every two years starting this year. The Golden Roosters will be held in Xiamen for the next decade, after previously migrating from city to city, with stops in Kunming, Guangzhou, Guilin, Chongqing, Shenyang and Beijing, among others.
(Xinhua)