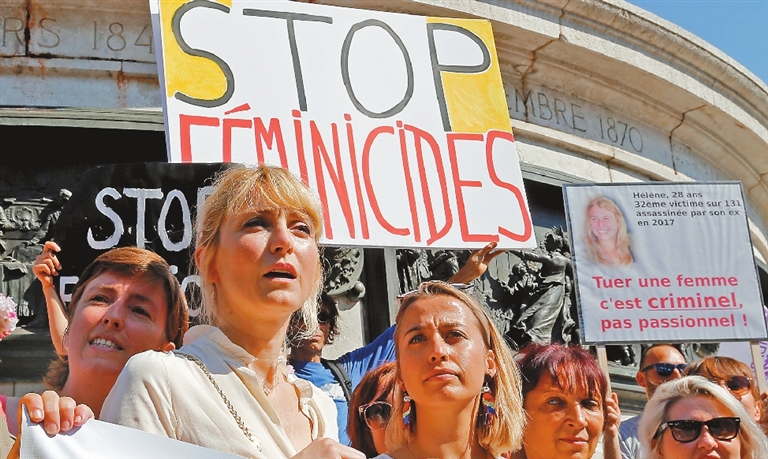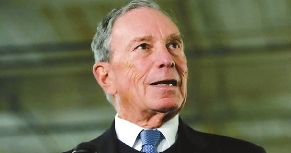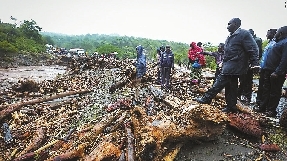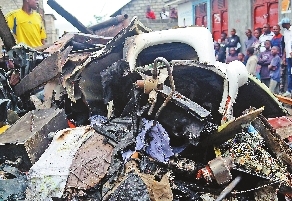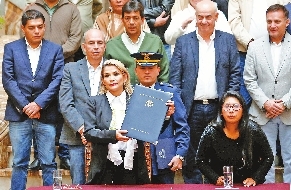 Thousands protest against record femicide numbers
Demonstrators carry signs to protest femicide* and violence against women in Paris, France, on Saturday. Thousands of women have marched through Paris to demand action on one of the most alarming trends in French society: femicide. This year, at least 131 women have been murdered by their current or former partners, against 121 last year.SD-Agencies
Bloomberg launches campaign for US president
Michael Bloomberg announced on Sunday he is running for U.S. president, bringing a narrow following but boundless bank account to the crowded Democratic primary.
The 77-year-old former New York City mayor, positioning himself as a centrist alternative to Joe Biden, launched his candidacy in an online video that is part personal story, part attack on President Donald Trump.
"I'm running for president to defeat Donald Trump and rebuild America. We cannot afford four more years of President Trump's reckless and unethical* actions," Bloomberg declared in a statement on Sunday.
Death toll from Kenyan landslide rises
The death toll from landslides that hit villages in northwestern Kenyan county of West Pokot has reached 43 as search and rescue efforts for the missing victims gather pace, local officials confirmed on Sunday.
"I have received reports from search teams that the death toll has risen to 43," John Lonyangapuo, the governor of West Pokot County, was quoted telling Capital News.
Kenyan President Uhuru Kenyatta sent condolences to the bereaved* families in a statement, assuring that every missing person will be accounted for and measures put in place to prevent further loss of life.
At least 29 killed in DR Congo plane crash
At least 29 people were killed after a plane crashed into a densely populated neighborhood in Goma, eastern Democratic Republic of Congo, on Sunday morning, local authorities said.
"At this stage, 29 bodies have been found in the rubble," the North Kivu regional government said.
The victims include people on board the plane and some on the ground, a rescue official said. The plane, operated by the local company Busy Bee, crashed shortly after take-off from the city's international airport, according to reports.
Bolivia Congress OKs bill for new election
Both chambers of Bolivia's Congress unanimously* passed legislation on Saturday to annul* the contested October 20 elections and pave the way for a new vote without former President Evo Morales, a breakthrough in the political crisis.
Interim President Jeanine Anez, a former senator and opponent of Morales, has indicated that she will sign the law so it can go into effect, though it was not clear when.
Diplomat implicates Trump in testimony
A senior U.S. diplomat directly implicated* President Donald Trump last week in a scheme to force Ukraine to probe a political rival, in a bombshell testimony to a televised impeachment hearing.
Gordon Sondland, U.S. envoy to the European Union and a Trump ally, told lawmakers he followed Trump's orders in seeking a "quid pro quo" deal for Ukraine to probe Democrat Joe Biden in exchange for a White House summit. The U.S. leader, Sondland said, directed him and other diplomats.(SD-Agencies)