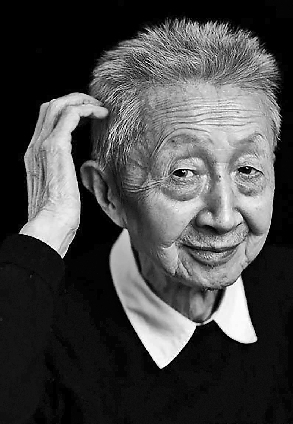 LITERATURE celebrities and fans bid farewell to Yu Xuntan, the famed writer and poet best known by his pen name Liu Shahe, in a tearful ceremony in Chengdu yesterday.
Internet users across China have been expressing their grief at the loss of Liu, who died from throat cancer on Saturday at the age of 88, since the weekend.
Born in 1931 in Chengdu, the capital of Sichuan, Liu became a professional writer in 1952 and co-founded the poetry magazine Stars five years later. But he was soon after classified as a "rightist" and spent the next two decades in a hard labor camp in the countryside.
He returned to publishing as editor of Stars in 1978, where he helped promote many writers and poets, including the late Yu Kwang-chung.
In the last two decades of his life, Liu concentrated on researching traditional Chinese characters and ancient Chinese culture.
Today, two of his poems — "Dream" and "It's That Cricket" — are included in Chinese textbooks for mainland middle-school pupils.
Liu said "It's That Cricket" was inspired by his friend Yu's poem "Cricket Chant," a nostalgic verse about Yu's birthplace.
Liu's piece says that all Chinese, no matter where they live, share the same roots and same culture.
On Weibo, China's Twitter-like platform, Sichuan-based writer Xiao Yongle said: "Liu Shahe's poems are full of philosophy and have positive energy to encourage people. His passing is sorrowful."
Tibetan writer Alai told the news agency China News Service: "A good writer can extend his life through his work. Liu Shahe is such a writer."
(SD-Agencies)