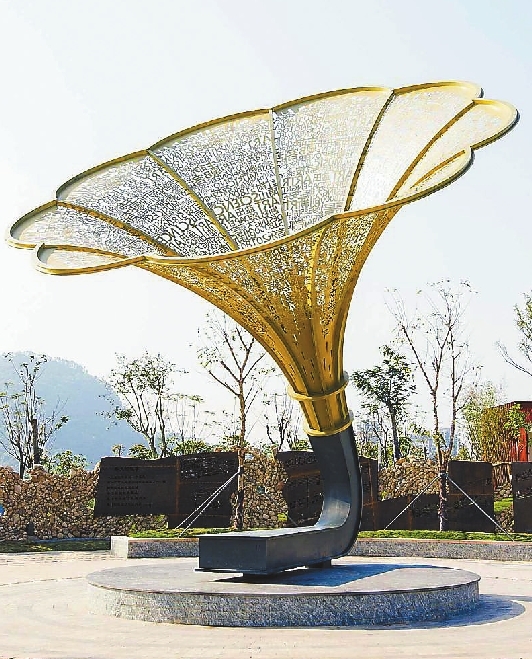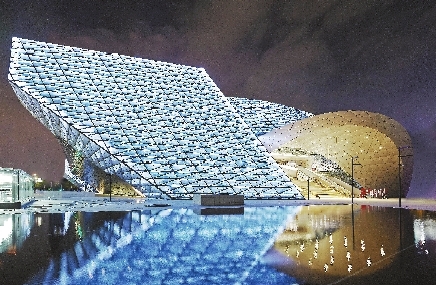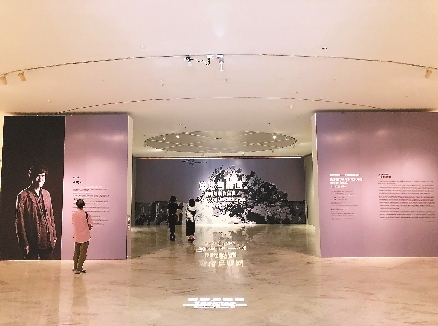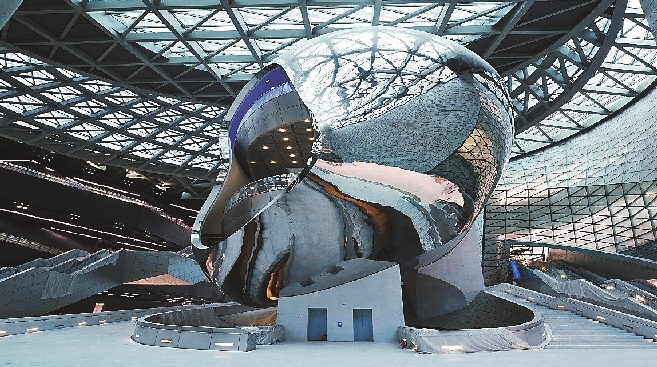 SHENZHEN'S Metro Line 4, extending from Futian Checkpoint to Longhua District, is known for being crowded. Apart from this down side, one reason that a ride on Line 4 is so in-demand is that it links many fun, cool places of interest.
Shenzhen Industrial Museum
Built in 1998, the new Shenzhen Industrial Museum is a professional institution which displays Shenzhen's industrial and economic achievements as well as its business environment.
The sweeping spiral staircase at its center plus its gray walls add a cool, industrial feel to the structure. There you will see various exhibits which include objects like space capsules, electrical safety equipment, computers and 3-D technology.
The museum covers an area of 13,000 square meters, 10,000 of which is exhibition area. The multi-function hall on the third floor holds over 100 events ranging from forums to training sessions and enterprise salons every year.
The business and leisure area on the fourth floor is equipped with a garden and faces Futian CBD, while the new product launch area on the sixth floor is equipped with product display stands, synchronous broadcasting equipment, and a 160-inch central main screen and 100-inch projection screens on either side.
Opening hours: 9:30 a.m.-5:30 p.m. (Mon.-Sat.), entry stops from 5 p.m.; closed on Sundays
Add: 2/F to 10/F, Zone B, Civic Center, Fuzhong Road 3, Futian District (福田区福中三路市民中心B区2-10楼)
Metro: Line 2 or 4 to Civic Center Station, Exit C
Entry: Free
Tips: Visitors must show ID and store bags upon entry
Shenzhen Museum of
Contemporary Art and
Urban Planning
The Shenzhen Museum of Contemporary Art and Urban Planning, the latest cultural landmark in Shenzhen, opened to the public Dec. 28, 2017. Located at the northeast corner of Civic Center, the museum covers an area of about 30,000 square meters with a total construction area of about 90,000 square meters.
The museum is one part of the master plan for Futian's cultural center, which encompasses Shenzhen Concert Hall, Shenzhen Library, Shenzhen Book City CBD Store and Shenzhen Museum in adjacent areas.
The museum combines two independent yet structurally unified institutions — the Museum of Contemporary Art (MOCA) and the Planning Exhibition (PE) into a cultural meeting point and a venue for architectural exhibitions. The lobby, multifunctional exhibition halls, auditorium, conference rooms and service areas are all shared by the two entities.
Opening Hours: 1 p.m.-6 p.m. (Mon.-Sun.), entry stops from 5:30 p.m.
Add: 184 Fuzhong Road, Futian District (福田区福中路184号)
Metro: Line 3 or 4 to Children's Palace Station, Exit A2
Entry: Free
Tips: Visitors must show ID card upon entry, and beverage and food is prohibited inside the venue
Guan Shanyue Art Museum
Located near Civic Center and Lianhua Hill Park, Guan Shanyue Art Museum enjoys easy access and nice scenery. The museum covers an area of 8,000 square meters and has a construction area of 15,100 square meters.
The museum is dedicated to the works of Guan Shanyue, a modern master of the Lingnan School of Chinese ink painting. The Lingnan School originated in the early 20th century and was inspired by Japanese and Western arts.
Guan Shanyue studied under the masters of the school and proved to be a competent artist in that style. He donated his paintings to the Shenzhen City Government in 1993 and the gallery opened in 1997. It contains exhibits of Guan's work and hosts regular exhibitions.
Opening hours: 9 a.m.-5 p.m. (Tue.-Sun.); closed on Mondays
Add: 6026 Hongli Road, Futian District, Shenzhen (深圳市福田区红荔路6026号关山月美术馆)
Metro: Line 3 or 4 to Children's Palace Station, Exit F
Tips: Visitors must show ID upon entry
Baishilong Music Park
The first music-themed park in the city, Baishilong Music Park was made open to the public before the start of last Spring Festival. Covering an area of 116,000 square meters in Minzhi Subdistrict, Longhua District, the park is a major public cultural and sports facility.
The park is dotted with different music-themed sculptures such as a huge bust of Beethoven and sculptures of a saxophone player and a giant gramophone.
Opening hours: All day
Add: Baishilong Music Park, Jinlong Road, Longhua District (龙华区金龙路白石龙音乐公园)
Metro: Line 4 to Baishilong Station, Exit B
Entry: Free
(Chen Xiaochun)