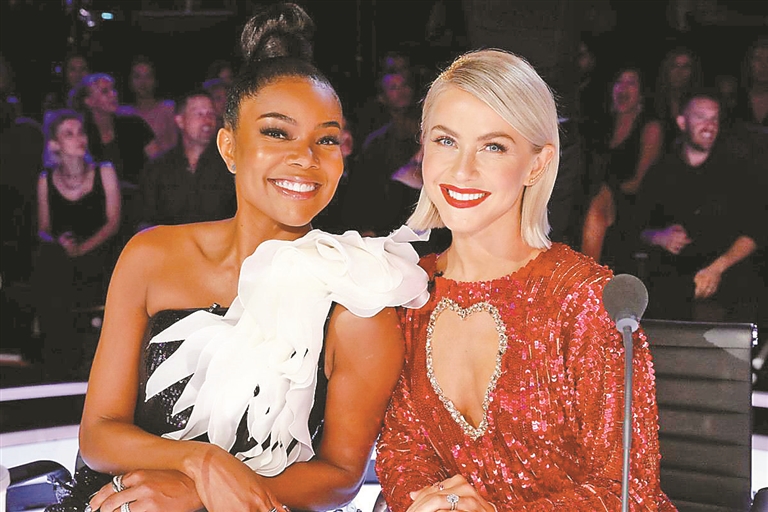 GABRIELLE UNION is thanking her loved ones for their support following her "America's Got Talent" firing after complaining about racism and other alleged on-set issues.
On Friday, the actress shared a selfie of herself and husband Dwyane Wade, in which the NBA legend could be seen sweetly kissing her forehead as she leaned back on his chest.
The 47-year-old captioned her Instagram post with "Support is everything."
The post with Wade came one day after Union shared a slideshow of sweet family photos in celebration of Thanksgiving, which showed her posing alongside her husband, their daughter Kaavia James and Wade's 12-year-old son Zion Malachi Airamis.
On Wednesday, Union broke her silence on her controversial departure from the show, thanking her followers for their support during this difficult time.
"Just when you feel lost, adrift, alone... you got me up off the ground. Humbled and thankful, forever," the actress tweeted. She didn't directly address her status with NBC's talent show then, and her representatives did not respond to requests for comment.
Union's message on Twitter came several hours after her husband, who she married in 2014, publicly defended her in a series of tweets on his own account.
Wade, 37, began his thread by writing, "Men lie, Women lie, numbers don't. Over this past year I've been approached by many people saying that my wife is the main reason they've started watching 'AGT' or that they love her insight and sincerity on the show.
"So when I got the news that my wife was being fired — my first question was obviously why!?" Wade continued. "I am still waiting on a good answer to that question. But if anyone knows Gabrielle or have heard of her you know she's an advocate for our community and culture."
According to reports, Union and Julianne Hough have been dropped as "America's Got Talent" judges after a single season.
Union, who is African-American, reportedly sought network action to address a workplace environment that allegedly allowed racist jokes and comments and other troubling behavior, including judge-producer Simon Cowell's smoking indoors in violation of state law.
The judging panel has changed since the show's 2006 debut, but most judges' tenures have lasted at least several years, including that of Sharon Osbourne, Mel B and Howard Stern.(SD-Agencies)