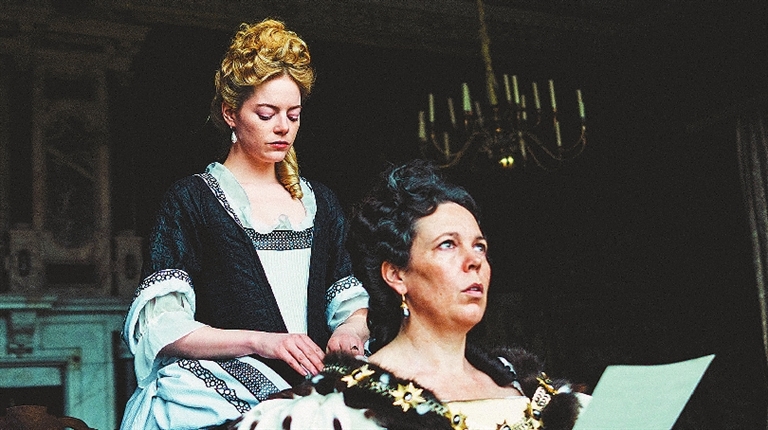 "THE Favorite" was the big winner at the European Film Awards in Berlin on Saturday night, winning eight trophies, including for best European Film of 2019.
Yorgos Lanthimos' wry period drama, which already notched up 10 Oscar nominations and one win for best actress Olivia Coleman, also won best director for Lanthimos, best actress for Coleman, the EFA's best comedy prize as well as technical honors for cinematography, editing, costume design, and hair and make up.
Pedro Almodovar's autobiographical drama "Pain and Glory" won the European Actor prize for Antonio Banderas for his performance as a lightly fictionalized version of the Spanish auteur. "Pain and Glory" also won the European Production Design honor for Antxon Gomez's re-creation of 60 years of Spanish history, filtered through the lens of Almodovar's flamboyant, technicolor life and work.
But the biggest story going into this year's awards was the EFA's decision to nominate Roman Polanski's period drama "An Officer and a Spy" in four of the main categories, including European film, European director, European screenplay (for co-writers Polanski and Robert Harris) as well as European actor for French star Jean Dujardin.
Polanski's film had been well-received at its premiere in Venice — where it won the Grand Jury Prize — but the European Academy's decision to honor the 86-year-old director drew condemnation from those who see Polanski primarily as a man accused of sexual assault and rape and who remains a fugitive from U.S. justice.
In the end, Polanski and "An Officer and a Spy" were subbed entirely. Celine Sciamma's feminist period drama "Portrait of a Lady on Fire" beat out Polanski and co-writer Robert Harris for the European screenplay honor.
There were plenty of gems in the smaller categories as well. "Bunel in the Labyrinth of the Turtles" by director Salvador Simo won best European animated feature, beating out a strong line-up that included Jeremy Clapin's "I Lost My Body," Anca Damian's "Marona's Fantastic Tale" and "The Swallows of Kabul" from directors Zabou Breitman and Elea Gobbe-Mevellec.
This year's lifetime achievement award went to German director and actor Werner Herzog who has directed such classics as "Fitzcarraldo and Aguirre," "Wrath of God," as well as ground-breaking documentaries "Grizzly Man" and "Cave of Forgotten Dreams." French actress Juliette Binoche received the European Achievement in World Cinema honor.
(SD-Agencies)