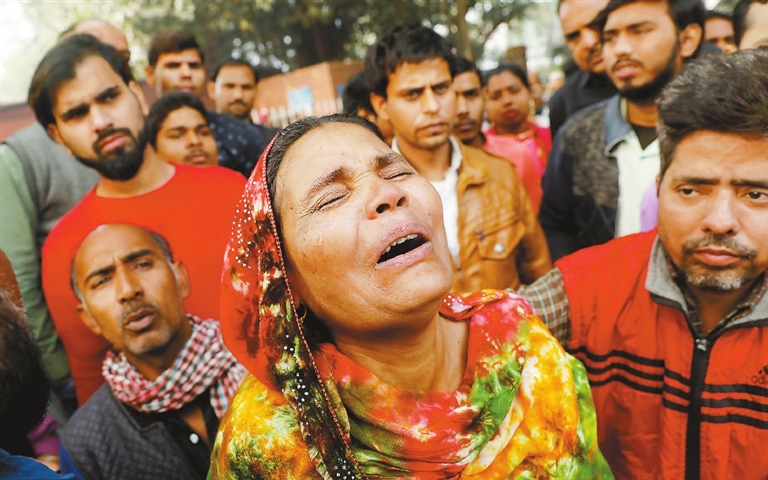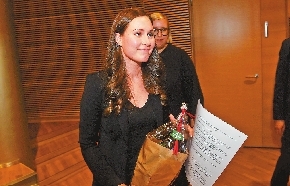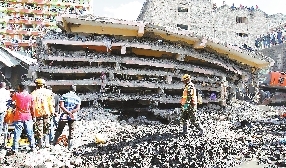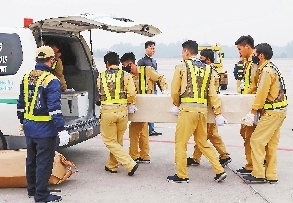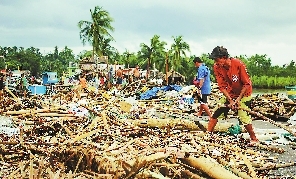 At least 43 killed in New Delhi factory fire
A relative of a victim of a fire that swept through an Indian factory where laborers were sleeping, cries outside a hospital mortuary in New Delhi, India, on Sunday. At least 43 people have died in the factory fire, with the toll expected to rise, police said.SD-Agencies
Finland picks its youngest-ever prime minister
At just 34 years old, Sanna Marin is about to make history as she becomes the world's youngest serving prime minister.
Marin will need to govern a five-party coalition that just ousted her predecessor, Antti Rinne, after he stumbled on a number of key issues.
Marin will lead a government at a younger age even than New Zealand's Premier Jacinda Ardern, who was 37 at the time of her appointment. North Korea's Kim Jong Un was under 30 years old when he became the country's leader in 2011. In Austria, former Chancellor Sebastian Kurz was 31 when he assumed office in 2017.
Kenya building collapse death toll reaches 10
The death toll from a building that collapsed in the Kenyan capital, Nairobi, on Friday rose to 10 on Sunday after four more bodies were recovered during the ongoing search and rescue operations.
Nairobi regional police commander Philip Ndolo said the four bodies include two children and a male adult while another victim succumbed to injuries in a hospital.
"So far, I can confirm 10 bodies have been retrieved from the debris," Ndolo said.
Saudi aviation student kills 3 at US base
The deadly shooting by a Saudi Air Force aviation student at a U.S. military base presents the latest test for a monarchy struggling to repair its image in the West following a series of crises in recent years.
Mohammed Alshamrani used a handgun to open fire in a classroom on Friday morning at Naval Air Station Pensacola, officials said, killing at least three people and injuring eight. Investigators are searching for a motive in the shooting.
Some lawmakers have already called it terrorism, underscoring the challenge that Saudi Arabia faces.
Typhoon Kammuri kills 17 in Philippines
Typhoon Kammuri weakened into a tropical depression* on Thursday after tearing through the Philippines earlier in the week killing at least 17 people.
Heavy rainfall was forecast for much of Northern Luzon, Northern Quezon and Aurora provinces, The Philippine Atmospheric, Geophysical and Astronomical Services Administration said, adding that sea travel was still risky.
Documents show Japan's role in WWII sex slaves
Japan's army during World War II asked the government to provide one sex slave for every 70 soldiers, according to historical documents reviewed by Kyodo News service that highlight the state role in the so-called "comfort women" system.
The 23 documents were gathered by Japan's Cabinet Secretariat between April 2017 and March 2019, including 13 classified dispatches from the Japanese consulates in China to the Foreign Ministry in Tokyo dating back to 1938, according to Kyodo.(SD-Agencies)