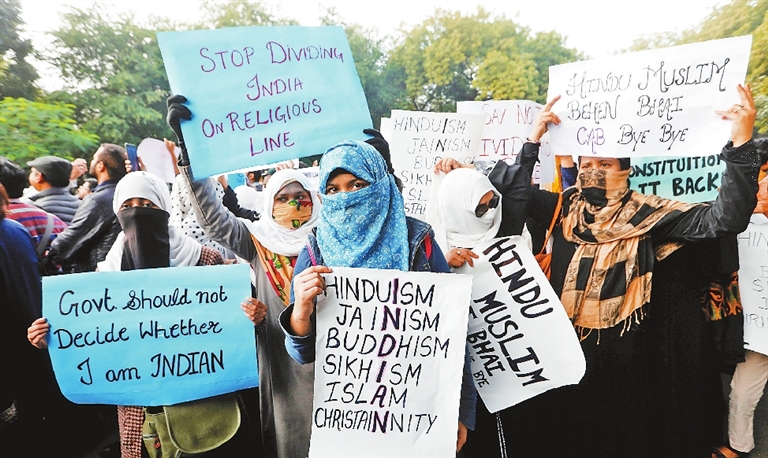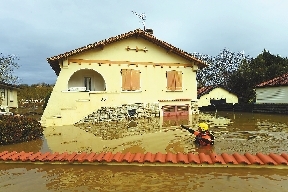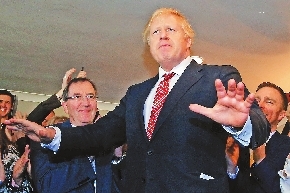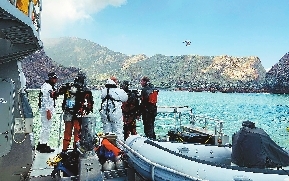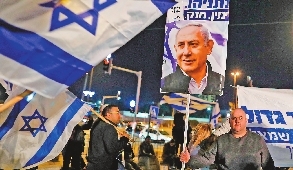 Protests rage as US, UK warn on travel to India
Protesters hold placards* during a protest against the Citizenship Amendment Bill, which seeks to give citizenship to religious minorities persecuted in neighboring Muslim countries, in New Delhi, India, on Saturday. Protests against the law raged on Saturday as Washington and London issued travel warnings for northeast India following days of violent clashes that have killed two people so far.SD-Agencies
At least 3 dead after floods hit southwest France
Violent storms, high winds and floods hit southwest France over the weekend, leaving three dead and several others injured.
The third man in his forties was found dead in his submerged car two days after going missing.
Deputy district attorney Laurent Bidault blamed the death on the weather, adding that the body had been found on Sunday afternoon near the flooded Adour river, east of Dax. "The car was under water, invisible," Bidault said.
Johnson sees 'wonderful adventure' after Brexit
In a trip billed* as a "healing tour" by aides, the newly elected British Prime Minister Boris Johnson traveled on Saturday to north England and promised a "wonderful adventure" was about to begin — once Brexit was settled.
"We're going to recover our national self-confidence, our mojo*, our self-belief," Johnson told an audience of prescreened* supporters at a cricket club in Sedgefield.
The constituency* was once held by a former Labor prime minister, the centrist and close Bill Clinton ally, Tony Blair. It swung behind the Conservatives big time in Thursday's general election — whose outcome handed Johnson a clear path to steer Britain out of the European Union.
New Zealand eruption death toll rises to 18
The death toll from New Zealand's White Island volcano eruption rose to 18 on Sunday, including two people whose bodies have not been recovered, police said.
A land search on early Sunday failed to find any sign of the missing pair and a sea search resumed in the afternoon amid increasing speculation both could be in the water.
"The stream where the bodies were last seen on Monday runs all the way through to the sea," deputy police commissioner Mike Clement said.
With PM's fate in question, Israel heads to new election
Israel headed toward a third national election in less than a year with Prime Minister Benjamin Netanyahu facing the fight of his life for political survival after a criminal indictment*.
A midnight deadline, the last of a series set to allow for the formation of a new government after a September election, passed unmet. That triggered another election within three months. Under an earlier agreement between the two main parties, March 2 was the date to be set for the new election.
US committee publishes full report on impeachment
The U.S. House Judiciary Committee released its full report on the impeachment of President Donald Trump after midnight on Sunday, ahead of consideration by the full House as early as today.
The report, a 658-page document, is an explanation in four parts of the committee's process and justification* for recommending two articles of impeachment against Trump, abuse of power and obstruction of Congress.
(SD-Agencies)