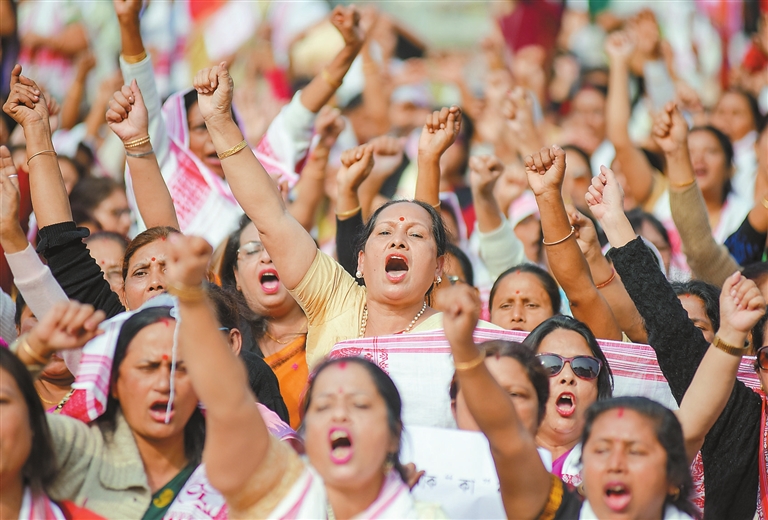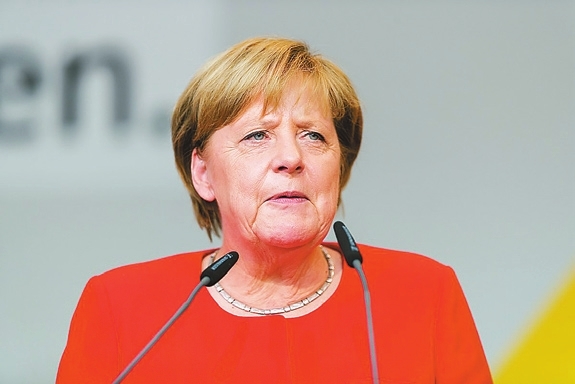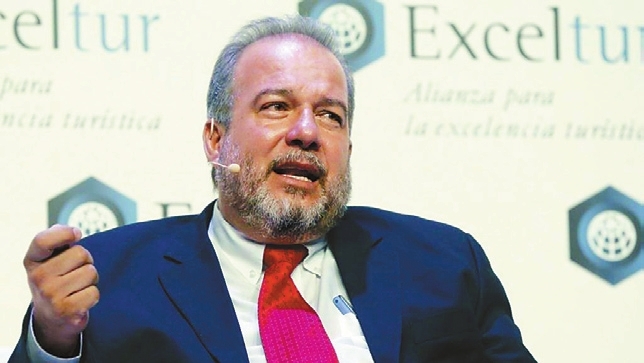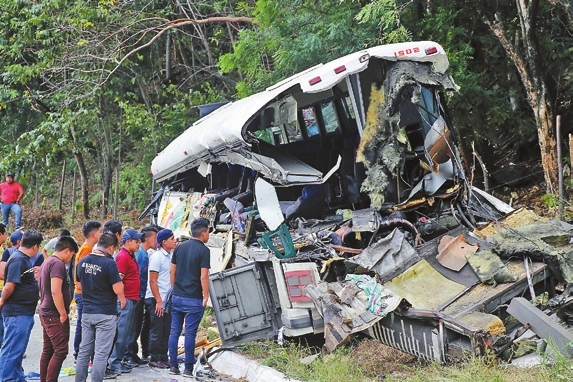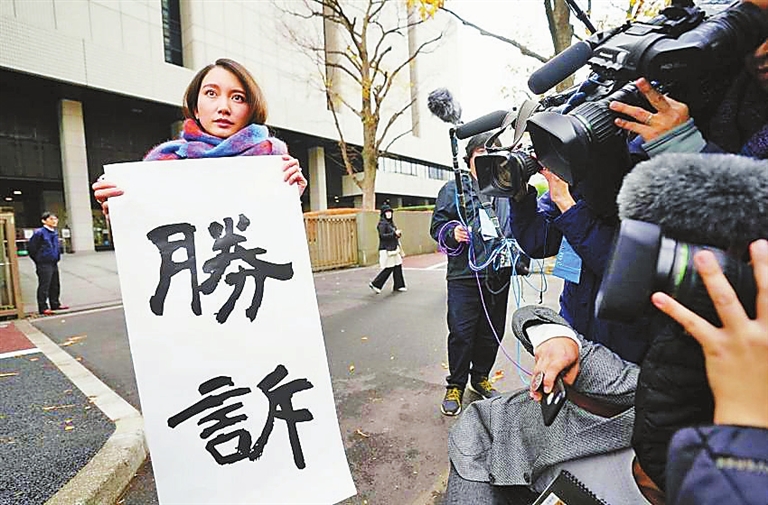 Death toll rises as protests grow against citizenship law
Demonstrators shout slogans during a protest against a new citizenship law in Guwahati, India, on Saturday. Violent protests against India's citizenship law that excludes Muslim immigrants swept the country over the weekend despite the government's ban on public assembly and suspension of Internet services in many parts, raising the nationwide death toll to 23, police said.SD-Agencies
Merkel 2nd-longest serving German chancellor
Angela Merkel on Monday became the second-longest serving Chancellor in modern Germany, overtaking one of the greatest figures in post-war European history.
Merkel's 5,144th day in the Chancellery pulled her in front of Konrad Adenauer, the founder of her Christian Democrat party (CDU) and the man who rebuilt West Germany's international reputation after the war in his tenure that stretched from 1949 to 1963.
Now Merkel, who was sworn in on November 22, 2005, only trails another giant of the CDU, Helmut Kohl. But her chances of overtaking the man who groomed her for power seem slim.
Cuba names PM for the first time in 43 years
Cuban President Miguel Diaz-Canel on Saturday named Tourism Minister Manuel Marrero Cruz as the country's first prime minister in decades.
Marrero has been serving as minister of tourism and becomes the first official to hold the prime minister position in 43 years.
The position was abolished in 1976, but the administration of Diaz-Canel reinstalled it in accordance with the new constitution.
The new prime minister, 56 years old, is an architect engineer and began his career in 1990 as an investor at the Gaviota Tourism Group in the eastern Holguin province.
Guatemala bus crash kills at least 20 people
A trailer truck collided with a passenger bus in eastern Guatemala on early Saturday, killing at least 20 people and leaving a dozen wounded, according to the national disaster agency.
It said nine of the dead were minors. Volunteer firefighters told reporters the truck appeared to have collided with the bus from behind in the municipality of Gualan, roughly 150 kilometers east of Guatemala City.
Photos of the scene show the truck toppled onto its side along a curve on the two-lane highway, with the bus a little further ahead, its rear section destroyed.
Japan journalist wins high profile #MeToo case
A Tokyo court has awarded 3.3 million yen (US$30,000) in damages to journalist Shiori Ito, who accused a former TV reporter of rape in one of the most high-profile cases of the #MeToo movement in Japan.
The civil case made headlines in Japan and abroad, as it is rare for rape victims to report the crime to the police — according to a 2017 government survey, only 4 percent of women come forward.
Ito, 30, has become an outspoken symbol for #MeToo in Japan, where the movement against sexual harassment and abuse has struggled to take hold.
Trump becomes 3rd US president to be impeached
The Democrat-led U.S. House of Representatives has voted to pass two articles of impeachment against President Donald Trump, who has become the third president in U.S. history to be formally impeached and will face a trial in the Senate.
The House passed the first article, which accused Trump of abuse of power, on a vote of 230-197 with one voting "present," Democratic House Speaker Nancy Pelosi said.
Two Democrats, Collin Peterson of northern state Minnesota and Jeff Van Drew of eastern state New Jersey, voted against impeaching Trump, while Tulsi Gabbard of Hawaii, a Democrat who is running for president, voted "present."
(SD-Agencies)