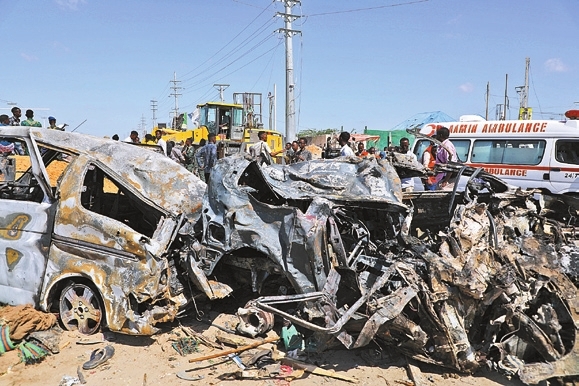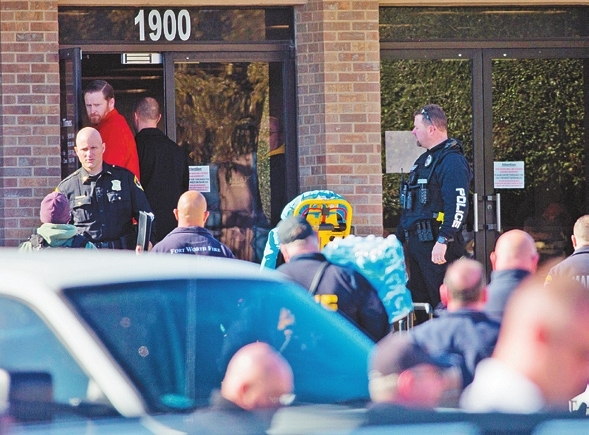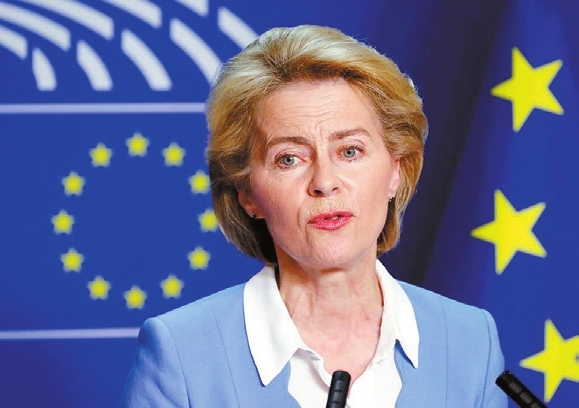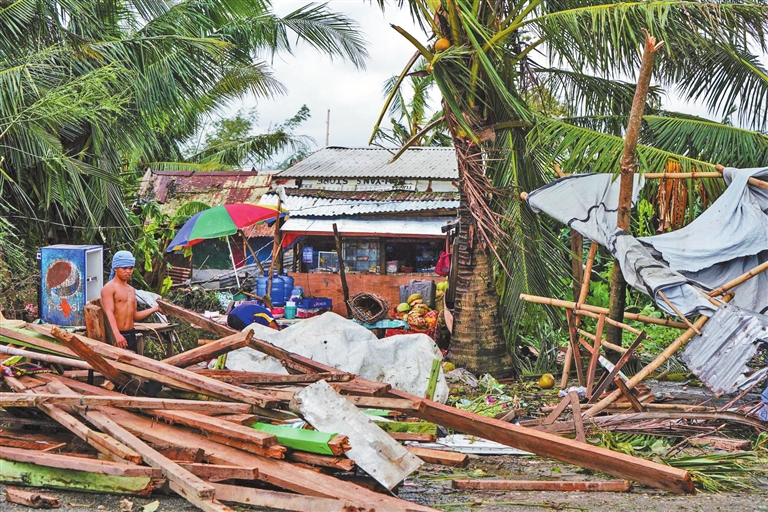 Typhoon hits Philippines
A resident looks at a house damaged at the height of Typhoon Phanfone in Tacloban, Leyte province, in the central Philippines, on December 24. Typhoon Phanfone pounded the central Philippines with heavy rain and strong winds last week, killing at least 13 people, the Philippine Government said.SD-Agencies
Man shot dead after killing 2 at US church
A man pulled out a shotgun at a Texas church service and fired on worshippers on Sunday, killing two people before he was shot to death by congregants who fired back, police said.
Authorities at a Sunday evening news conference praised the two congregants who opened fire as part of a volunteer security team at West Freeway Church of Christ in White Settlement. It was unclear if the two people who were killed were the two who shot at the gunman.
Britt Farmer, senior minister of the church, said, "We lost two great men today, but it could have been a lot worse."
Brexit talks deadline may 'need to be extended'
EU chief Ursula von der Leyen has expressed "serious concern" over whether the bloc could conclude a post-Brexit trade deal with Britain within the 2020 deadline.
Britain is due to leave the European Union on January 31, but will remain in a transitional arrangement until the end of next year while negotiators debate future trade ties.
"I am very worried given the little time we have," von der Leyen told France's Les Echos newspaper in an interview published on Friday.
"It's not only about negotiating a free trade deal but many other subjects. It seems to me that on both sides we must ask ourselves seriously if all these negotiations are feasible in such a short time," she said.
Bomb attack kills at least 79 in Somalia
A suicide car bombing in Somalia's capital city on Saturday has left at least 79 dead, with 149 others injured, so far. Somali and U.N. leaders have condemned the terrorist attack.
Somali government spokesman Ismael Mukhtar Omar confirmed the death toll from the suicide bomb attack, which occurred at a checkpoint on Afgoye Road on the outskirts of Mogadishu.
The Somali Government "strongly condemns this despicable act of terrorism," said Omar, who also told Xinhua that a commission appointed by Prime Minister Hassan Ali Khaire visited the hospitals treating those injured.
Presidential race ads cost Bloomberg US$120m
Former mayor of New York City Michael Bloomberg has spent about US$120 million in digital and television advertising since joining the presidential race last month, local media reported.
Bloomberg, who is running as a Democrat, is spending in all 50 U.S. states but targeting the big, delegate-rich Super Tuesday states that can make or break his campaign, such as California, Texas and Florida, according to Politico, a top U.S. political website.
Politico reported that the former New York mayor's spending on ads in the roughly three weeks since late November is more than double the combined ad spending of every single nonbillionaire candidate in the Democratic field this entire year.
Japan could release radioactive water
A Japanese government agency has proposed releasing radioactive water from the stricken Fukushima nuclear plant into the environment, as storage space runs out.
The plant suffered a meltdown about nine years ago after it was hit by an earthquake-triggered tsunami. About a million tons of contaminated water has built up since then and the tanks that hold it are almost full.
(SD-Agencies)