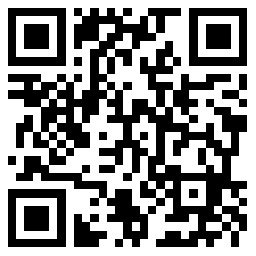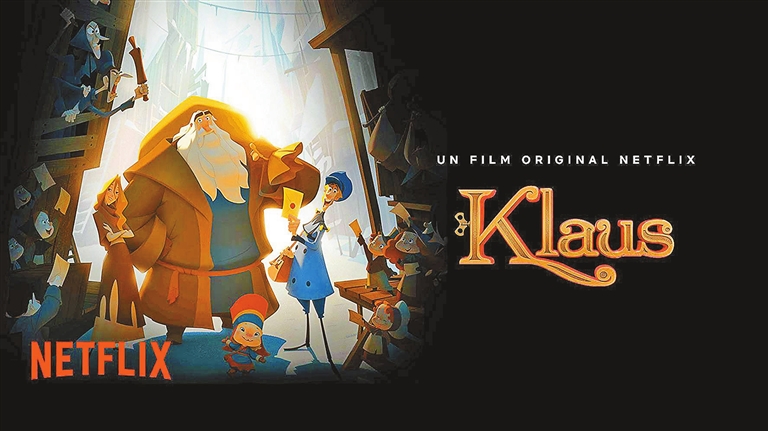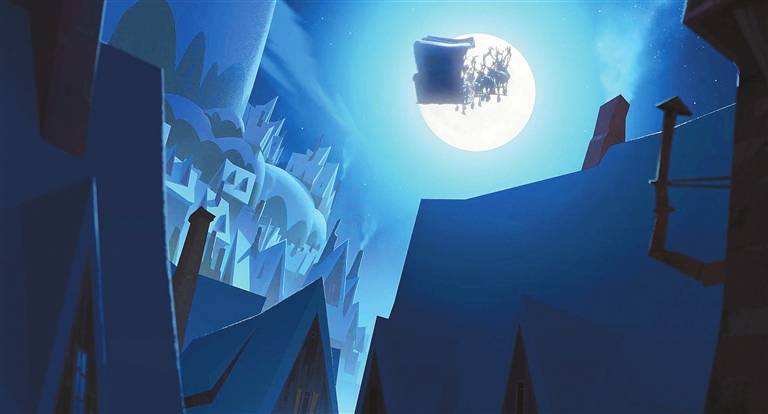 Sergio Pablos' "Klaus" invents its own unexpected and very enjoyable origin story for the big guy who gives out toys every Christmas Eve. Shaking off most Yuletide clichés in favor of a from-scratch story about how even dubiously motivated generosity can lead to joy, it contains echoes of other seasonal favorites (especially, Dr. Seuss' Grinch) while standing completely on its own.
Written by Zach Lewis and Jim Mahoney from an original story by Pablos — who also wrote the story that became "Despicable Me" — the film begins in an unexpected place: the Royal Postal Academy in Norway. There we meet Jesper (voiced by Jason Schwartzman), a pampered kid who's a cadet in name only: His rich father, who's in charge of the nation's postal service, has insisted that he learn the family trade, but he's an absolute failure in the job. As a last resort, Daddy gives Jesper an ultimatum. He's sending him to the remote village of Smeerenburg (on Svalbard Island, midway between the mainland and the North Pole) to get the town's defunct post office going. Until the kid manages to move 6,000 letters through his station, he can't return to the luxury he loves.
Smeerenburg proves worse than Jesper could imagine: It's a wasteland whose residents all hate each other, where violent feuds are the only form of social interaction, and where, if you were to stumble across kids building a snowman, they'd use carrots to stab the thing instead of giving him a nose. It's a kind of hell the Grinch could barely have envisioned for Whoville, and the town's two main clans (the Krums and Ellingboes) like it that way.
Outsiders with good intentions don't end up well here — like the formerly bright-eyed schoolteacher Alva (Rashida Jones), who eventually turned her classroom into a fishmonger's shop in hopes of earning enough money to return home. It takes little time for Jesper to turn hopeless as well: Nowhere on this island can he find anyone who wants to send a letter to anybody else.
Then there's a giant hermit in the woods (J.K. Simmons), a woodworker whose sharp blades scare young Jesper. He seems to make toys for nobody, just honing his carpentry skills — or maybe the hobby is a way to work through some old grief. Before Jesper will learn any of Mr. Klaus' secrets, he has to invent a reason for hundreds of children to write the toy-hoarder letters.(SD-Agencies)