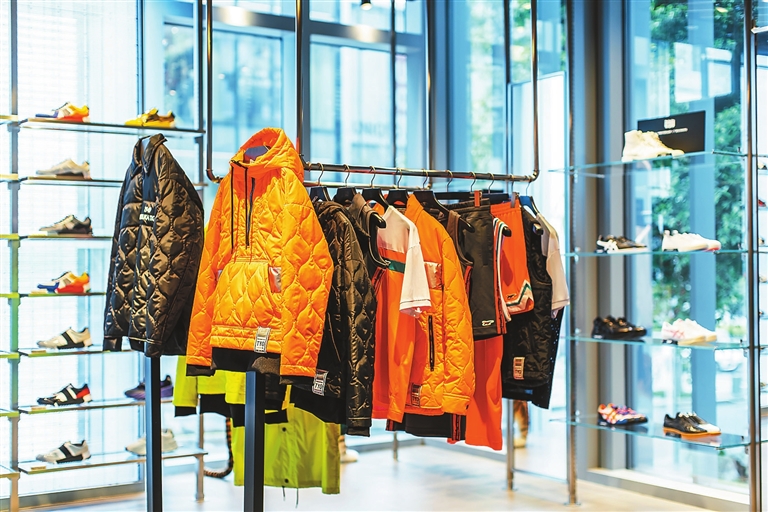 Get your customized Onitsuka
Cao Zhen
caozhen0806@126.com
NOW you can design your own Onitsuka Tiger shoes, have them handmade in Japan, and after eight weeks, bring them home.
The Japanese shoe brand, which is celebrating its 70th anniversary, has launched the "Nippon Made" premium service at its newly-opened flagship store at the MixC World (万象天地) in Nanshan District in Shenzhen. From vampers, shoelaces and insoles to Onitsuka Tiger's classic crisscrossing stripes pattern, you can design your own pair on a laptop at the store. You can also add letters, numbers or symbols to your design, which will be embroidered onto your shoes when they are handmade in Japan.
Since Onitsuka Tiger was founded in 1949 by Kihachiro Onitsuka with the hope of raising youth self-esteem through athletics, the shoes have been created for sports and leisure. In 2003, Uma Thurman wore gold-colored Onitsuka Taichi sneakers with black stripes with her famous yellow outfit in the movie "Kill Bill."
In celebrating its 70th anniversary, Onitsuka Tiger has collaborated with seven influential designers from around the world, including Takayuki Chino, Kim Kiroic, Masanori Morikawa, Shimo Zhou, Une Yea, Kathleen Hanhee Kye and Teppei Fujita. This special collection of shoes almost sold out when its MixC World flagship store first opened a month ago.
Its 2020 spring/summer collection is a big homage to the upcoming Tokyo Olympic Games and puts a stylish spin on athletic apparel. Casual shorts and tank tops made of mesh allude to basketball; slim hoodies were inspired by diving; thick jackets were inspired by graceful horsemanship; color-blocked tops gave off a distinct racing vibe; a sleek satin evening dress drew on boxing robes; a translucent coat wouldn't have looked out of place in a regatta. Bursts of neon pink, orange and yellow brighten up the otherwise muted palette of black and indigo.
Centered on five important elements — the New Youth, the Modern Uniform, the New Casual, the Sports Obsession, and the Free Spirit — the collection expresses Onitsuka Tiger's "The Masculine Feminine," "The Genderless" and "The Global Diversity" brand attitude.